Inside Sales, Parts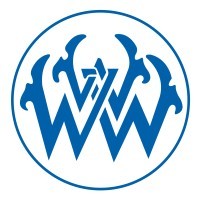 W.W.Williams
Sales & Business Development
Ladson, SC, USA
Posted on Friday, May 26, 2023
About the Company:
W.W. Williams was founded in Columbus, Ohio, in 1912. Today, The W.W. Williams Companies has a broad portfolio of businesses located throughout the U.S. and Mexico. Collectively under the long-standing brand, W.W. Williams Companies make up one of the nation's largest sales and service providers of industrial power products with an extensive network of 41 facilities employing more than 475 service technicians. It offers service and repair, OEM product sales, and supply chain management solutions. Its products and service offerings include diesel engines, transmissions, bumper-to-bumper truck repair, transport refrigeration, power generation systems, and supply chain logistics services.
Opportunity Summary:
Inside Sales, Parts is responsible for working with customers, in person or on the phone, to sell products or services offered by the company that fills current or future needs and solve customers' problems. Compensation is negotiable based on experience and skills.
Job Duties:
Communicates with the customer, either by phone or in person, to determine the customer's concerns, problems, or needs while maintaining a high degree of professionalism.
Matches customer needs with W. W. Williams product and service offerings and proposes solutions, maximizing customer satisfaction and sales opportunities.
Identifies sales opportunities beyond current needs, provides customers with information to make informed decisions including the benefits of the purchase, and obtains customer agreement to proceed with the sale.
Uses extensive product knowledge, various computer software programs, and supplier catalogs to identify exact parts needed and price and availability with a high degree of accuracy.
Emphasizes product features and benefits, quotes prices and credit terms, and prepares orders for sales obtained.
Enters products sold into computer resulting in a thorough accounting of inventory levels and accurate customer invoices.
Recovers freight costs by following the current freight policy.
Processes customer payments in any of the acceptable forms, assuring that credit policies are observed when credit is the chosen payment method.
Overcomes technical and business objections of prospective customers.
Estimates date of delivery to the customer, based on knowledge of own firm's inventory and stock delivery schedules.
Work Experience & Qualifications:
High school diploma or general education degree (GED); or one to three years of related sales experience.
Strong written and verbal communication skills.
Strong customer service skills.
Computer and software skills including Microsoft Office Suite.
Employee Rewards & Benefits
8 Paid Holidays & 1 Paid Wellness Day
Paid time off
Employee Referral Bonus Program
Medical, Dental, and Vision Insurance
401k with a Company Match
Company Paid Training
Growth and Leadership Opportunities
When you join the W.W. Williams team, you become part of a company that impacts millions of Americans daily. As a leader in the transportation service, repair, and parts industry, W.W. Williams offers flexibility and tailored solutions for your transportation repair needs. Our mission is to be the trusted provider of innovative, timely solutions that surpass your expectations.
Join us for a career where you'll grow both personally and professionally in a welcoming, diverse, and inclusive environment.
Competitive wages and benefits. EOE/AAP/M/F/Vets/Disabled, DFWP.