MANAGER, FINANCE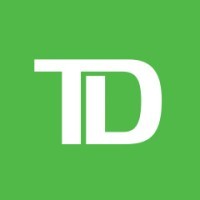 TD
Accounting & Finance · Full-time
Toronto, ON, Canada
Posted on Wednesday, December 7, 2022
Job Description
The Manager, Finance will be responsible for executing the detailed work effort under specified workstreams of Reconciliation and Certification with the goal of strengthening overall internal control environment, enhancing policies related to governance on financial reporting, refining governance framework and infrastructure on financial controls across the Bank. They will be supporting the Senior Managers in reviewing and assessing the existing financial controls frameworks, identifying issues/opportunities, making recommendations to enhance financial control environment, effectiveness of control design, and oversee the implementation of changes and improvements.
Gathering policies and guidelines related to account reconciliation and attestation across the Bank for review. Conduct detailed review against requirements, identify potential issues, gaps, inconsistency etc for discussion
Gathering financial reporting related control inventory, participating in review, walkthrough and assessment of control design, including but not limited to ownership, roles and responsibilities, management supervision & review, reporting & escalation, operational coverage, ongoing training, data lineage, change management.
Documenting or reviewing existing documents on data flows and assess potential data gaps for purposes of account reconciliation and attestation.
Taking inventory and analyze reconciliations performed for the purpose of assessing appropriateness of reconciliations (source to sub-ledger, establish whether compensating/additional controls required).
Assist in performance of risk-rated GAP analyses to identify control weaknesses requiring remediation.
Reviewing management remediation plans for control weaknesses identified through the GAP analyses, Internal Audit Findings or Risk PIRs (Post Incident Reviews). Include course of actions (with IT solutions and/or other automation opportunities), ownership, timeline, resource requirements
Assist in benchmarking of policies and procedures against industry best practices and establishing a Target Operating Model (TOM) over specified control areas.
Participating in setting up operating procedures to support the implementation and training on TOM policies and procedures.
Requirements
Professional accounting designation as asset
University degree in business or other relevant fields
5+ years experiences in an accounting/finance role (financial services industry desirable) with internal controls experience
Financial industry experience would be considered a strong asset
Financial reporting, process, operations, internal controls, audit experiences an asset
Develop and maintain strong relationships with business partners, strong collaboration skills with variety levels of employees
Effective communication skills (both written and verbal), organizational and time-management skills
Good understanding of financial statement assertions and their practical application in controls. Ability to synthesize data, extract meaning and utilize relevant information to identify opportunities and provide recommendations
Given high level objectives and plan, ability to navigate some level of ambiguity and execute
Ability to make recommendations based on a combination of data, professional judgment and common sense