Future Career Opportunities in North Charleston SC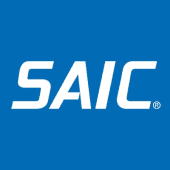 SAIC
North Charleston, SC, USA
Posted on Wednesday, September 13, 2023
Job Description
Description
SAIC is seeking talent to fulfill multiple roles in support a future program. The work will be performed on site in North Charleston, SC.

This position is contingent upon award, anticipated in Fall 2023.

The new program will enable analysis of advanced technology experiments in platforms and space systems. And additionally, generate STI in the form of designs, test plans, test reports, evaluations, and technical studies, as well as the recommended integration of prototype components and designs. Our team will conduct and support a wide range of defense-systems and weapons systems related studies, evaluations, and analysis of methods.
Apply today to stay up to date with our team, as we receive more information and host future events.
Qualifications
Qualifications:
·

Minimum requirements will vary based on role, level, education, and experience.

·

US Citizenship is required.

·

Minimum of Secret Security clearance, some roles will require TS/SCI.
Positions will be available in the following skill area:
·

Software Developers

·

Cyber Engineers

·

Network Engineers

·

Database Engineers

·

Mechanical Engineers

·

Modeling and Simulation Specialists

·

Test Engineers

·

Systems Engineers

·

Electrical Engineers

·

Quality Assurance Technicians and Analysts

·

Program Analysts

·

Research Scientists
Covid Policy: SAIC does not require COVID-19 vaccinations or boosters. Customer site vaccination requirements must be followed when work is performed at a customer site.
Overview
SAIC® is a premier Fortune 500® technology integrator driving our nation's technology transformation. Our robust portfolio of offerings across the defense, space, civilian, and intelligence markets includes secure high-end solutions in engineering, digital, artificial intelligence and mission solutions. Using our expertise and understanding of existing and emerging technologies, we integrate the best components from our own portfolio and our partner ecosystem to deliver innovative, effective and efficient solutions that are critical to achieving our customers' missions.

We are approximately 24,000 strong; driven by mission, united by purpose, and inspired by opportunities. SAIC is an Equal Opportunity Employer, fostering a culture of diversity, equity, and inclusion, which is core to our values and important to attract and retain exceptional talent. Headquartered in Reston, Virginia, SAIC has annual revenues of approximately $6.9 billion. For more information, visit saic.com. For ongoing news, please visit our newsroom.