Program Management Director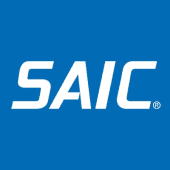 SAIC
Administration
North Charleston, SC, USA
Posted on Wednesday, September 13, 2023
Job Description
Description
SAIC has an opportunity for a Program Management Director to support the Command Post Integrated Infrastructure (CPI2) program. The position is a direct report to the SVP, Army Business Unit.
This position is located in Charleston, SC and will require travel to various CONUS and OCONUS locations.
The Program Management Director will be responsible for successful delivery of the CPI2 program to the customer.
Shall manage and integrate activities in accordance with contract requirements and ensure technical, schedule, cost, and financial performance

Shall have full authority over supporting staff for the program and this contract for the day-to-day operation, planning, resourcing, scheduling, monitoring, and controlling of the work to be performed

Shall be the primary Point of Contact (POC) between the Government and the contractor concerning all program matters

Shall establish clear organizational lines of authority and responsibility to ensure effective management of the resources assigned to the requirement
.
Qualifications
EXPERIENCE AND EDUCATION:
BA/BS Management or similar field

Minimum Ten (10) years' experience in Program Management managing Multi-tenant, Fixed Price and Cost-Plus contracts, both CONUS and OCONUS

Manufacturing experience IAW SAE AS6500




Experience with the production and delivery of combat vehicle platforms

EVM experience to manage a defined delivery against a fixed price and a fixed schedule

Must have experience with engineering change proposals to modify the contract in concert with changing requirements and changing configurations

Experience with managing subcontractor, vendors, and government agencies under public private partnership (P3I)
CLEARANCE REQUIREMENT:
Must have a TS/SCI clearacnce
TRAVEL REQUIREMENTS:
50% travel to include CONUS and OCONUS locations as required:
APG MD

District of Columbia, Washington to include Northern VA

Anniston Army Depot, AL

Joint Lewis-McChord, WA

Red River Army Depot, TX

Tobyhanna Army Depot, NJ

Warren, MI (TACOM/TARDEC)

Huntsville, AL

Minneapolis, MN

Clintonville, WI

CONUS/OCONUS sites as required
Covid Policy: SAIC does not require COVID-19 vaccinations or boosters. Customer site vaccination requirements must be followed when work is performed at a customer site.
Overview
SAIC® is a premier Fortune 500® technology integrator driving our nation's technology transformation. Our robust portfolio of offerings across the defense, space, civilian, and intelligence markets includes secure high-end solutions in engineering, digital, artificial intelligence and mission solutions. Using our expertise and understanding of existing and emerging technologies, we integrate the best components from our own portfolio and our partner ecosystem to deliver innovative, effective and efficient solutions that are critical to achieving our customers' missions.

We are approximately 24,000 strong; driven by mission, united by purpose, and inspired by opportunities. SAIC is an Equal Opportunity Employer, fostering a culture of diversity, equity, and inclusion, which is core to our values and important to attract and retain exceptional talent. Headquartered in Reston, Virginia, SAIC has annual revenues of approximately $6.9 billion. For more information, visit saic.com. For ongoing news, please visit our newsroom.