Linux Systems Administrator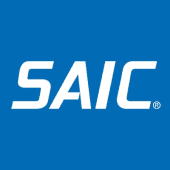 SAIC
Software Engineering, IT
North Charleston, SC, USA
Posted on Wednesday, August 9, 2023
Job Description
Description
SAIC is looking for a Linux Systems Administrator to provide technical and system administration support to the US Navy's Computer Network Defense team in North Charleston, SC.
Main tasking includes but is not limited to troubleshooting, metrics collection, maintenance support, and the timely entry of communication and tasking into the ticket management tool (NESD – Navy Enterprise Service Desk). Other duties include:
Work primarily on RHEL servers.

Troubleshoot, identify and address issues, patch and update Linux servers and assist in deploying applications or configurations approved for deployment.

Work with several vendor proprietary Linux/Unix based operating systems to: Change/modify configuration files, Perform packet capture analysis, Restart services, Add/remove user accounts, Configure centralized authentication, and Review log files.

Integrate new, updated, and existing software into existing and updated Operating systems, ensuring full operability in a secured format.

Deploy Cyber Security mandated system upgrades, patches, and perform modifications to ensure systems are protected against known exploits.
Travel: Anticipated travel is up to 10%, both CONUS and OCONUS. Candidate must have or be able to obtain a US Passport.
Qualifications
Required Education and Experience:
Bachelors and (5) years or more experience; years of related experience may be substituted in lieu of a degree.
Required skills:
Familiarity with CND Information Assurance (IA) systems.

Basic understanding of IP networking and protocols. Must be able to analyze network traffic at the packet level.

Solid working knowledge of DoD RHEL requirements, vendor recommended best practices and engineering solutions to tailor to DOD requirements.

Experience as a Red Hat Enterprise Linux Platform Administrator to include administration, installation, configuration, optimization, backup & recovery.

Expertise in the Linux command-line environment. Solid knowledge of protocols such as DNS, HTTP, LDAP, SMTP and SNMP.

General experience with Windows Server Administration and VMWare infrastructure.

Experience utilizing DISA STIGs to harden and secure Linux systems.
Certifications:
Must have one of the following security certifications: CCNA Security, GICSP, GSEC, Security+ CE, SSCP, CASP+ CE, CISA, CISSP (or Associate), GCED, OR GCIH.
Desired clearance:
Active Secret Clearance and have eligibility for a Top Secret Clearance. Higher clearances accepted.
Desired Experience:
One of the following OS Certifications: Windows or Linux Variant, VMWare, MS SQL, Active Directory, HBSS, ACAS, SPLUNK, Server+, or similar.

Knowledge of systems engineering activities and process improvement approaches strongly desired.

Demonstrated experience delivering technology solutions in a fast-paced, deadline driven enterprise environment
Covid Policy: SAIC does not require COVID-19 vaccinations or boosters. Customer site vaccination requirements must be followed when work is performed at a customer site.
Overview
SAIC® is a premier Fortune 500® technology integrator driving our nation's technology transformation. Our robust portfolio of offerings across the defense, space, civilian, and intelligence markets includes secure high-end solutions in engineering, digital, artificial intelligence and mission solutions. Using our expertise and understanding of existing and emerging technologies, we integrate the best components from our own portfolio and our partner ecosystem to deliver innovative, effective and efficient solutions that are critical to achieving our customers' missions.

We are approximately 24,000 strong; driven by mission, united by purpose, and inspired by opportunities. SAIC is an Equal Opportunity Employer, fostering a culture of diversity, equity, and inclusion, which is core to our values and important to attract and retain exceptional talent. Headquartered in Reston, Virginia, SAIC has annual revenues of approximately $6.9 billion. For more information, visit saic.com. For ongoing news, please visit our newsroom.