Cable Fabrication Technician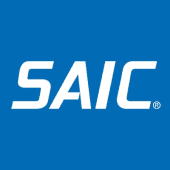 SAIC
North Charleston, SC, USA
Posted on Tuesday, May 23, 2023
Job Description
Description
SAIC is seeking a Cable Fabrication Technician to join our team in North Charleston, SC.
JOB DESCRIPTION:
Perform cable fabrication work for multiple government projects.

Read and interpret drawings, schematics, and cable run sheets to verify correct build of cables.

Assemble cables to specifications via cable run sheets and/or schematics; to include but not limited to multi-pin connectors and RF cables.

Assemble cable harnesses and junction box assemblies; including MIL-SPEC cylindrical connectors, back shells, terminal boxes, and radio frequency (RF).

Proficient in the use, care and maintenance of crimp tools, heat gun, and various electrical and mechanical tools.

Maintain, troubleshoot, test and check all of the cables that are built and produced in the shop using TMDE (test, measure, and diagnostic equipment).

Keep accurate inventories of all tools and materials on hand.
Qualifications
Required Education / Experience / Clearance
Associates Degree in Engineering Technology, or formal electronics training from: Technical School, or Class A or B military school in electronics or communications. Will accept experience in lieu of a degree.

Three (3) years of practical experience, to include: laboratory testing, manufacturing, or maintenance.

US Citizen with the ability to obtain a Public Trust clearance.
Additional Requirements
Be able to safely complete all of the physical demands of the job in a warehouse environment, including but not limited to the following:

Lifting, pulling, pushing and carrying up to 50 pounds, unassisted, on a regular basis.

Walking, bending, stooping, sitting, standing or squatting for extended periods.

Walk distances of at least one-half mile daily.

Repeatedly manipulating and handling objects needed for cable fabrication, including reaching, grasping, twisting, turning and operating equipment and tools.

Move and arrange heavy cable supplies and electronic equipment.
Covid Policy: SAIC does not require COVID-19 vaccinations or boosters. Customer site vaccination requirements must be followed when work is performed at a customer site.
Overview
SAIC® is a premier Fortune 500® technology integrator driving our nation's technology transformation. Our robust portfolio of offerings across the defense, space, civilian, and intelligence markets includes secure high-end solutions in engineering, digital, artificial intelligence, and mission solutions. Using our expertise and understanding of existing and emerging technologies, we integrate the best components from our own portfolio and our partner ecosystem to deliver innovative, effective, and efficient solutions that are critical to achieving our customers' missions.

We are approximately 26,000 strong; driven by mission, united by purpose, and inspired by opportunities. SAIC is an Equal Opportunity Employer, fostering a culture of diversity, equity, and inclusion, which is core to our values and important to attract and retain exceptional talent. Headquartered in Reston, Virginia, SAIC has annual revenues of approximately $7.4 billion. For more information, visit saic.com. For ongoing news, please visit our newsroom.