MUSCP Staff Accountant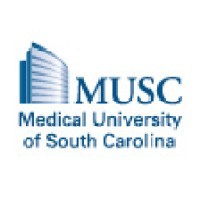 Medical University of South Carolina
Accounting & Finance
Charleston, SC, USA
Posted on Thursday, August 10, 2023
Charleston, South Carolina
Job Description Summary
The MUSC Foundation has an excellent opportunity for a self-motivated professional to provide financial and accounting support using corresponding source materials as well as Blackbaud software.
Entity
University Medical Associates (UMA) Only Employees and Financials
Worker Type
Employee
Worker Sub-Type​
Regular
Cost Center
CC002075 UMA OTHR PAY MUSC Foundation CC
Pay Rate Type
Salary
Pay Grade
Health-26
Scheduled Weekly Hours
40
Work Shift
Job Description
The purpose of the MUSC Foundation is to provide financial and other support to the Medical University of South Carolina and to MUSC Health. This happens in four primary ways:
Gifts – accept donations, perform fund accounting and reporting functions, process payments to MUSC beneficiaries.
Investments – manage over $650 million in long term and short term investments.
Real Estate – own $78 million of property for the benefit of MUSC.
Other MUSC Support – provide strategic advice and other support to MUSC.
Additional Job Description
Minimum Requirements:
Bachelor's degree
Minimum of 2 years' work experience in accounting, finance, or a related field
Knowledge of the principles, practices, theories and terminology of accounting, banking, budgeting, financial management or investment.
Knowledge of financial electronic data processing systems.
Advanced Microsoft Excel skills.
Ability to proficiently apply mathematical concepts.
Ability to analyze and interpret complex financial data and reports.
Ability to perform qualitative and quantitative analysis.
Organized, inquisitive, diligent, and self-directed.
Detail oriented.
High standards of work quality and presentation.

Physical Requirements: Continuous requirements are to perform job functions while standing, walking and sitting. Ability to bend at the waist, kneel, climb stairs, reach in all directions, fully use both hands and legs, possess good finger dexterity, perform repetitive motions with hands/wrists/elbows and shoulders, reach in all directions. Ability to be qualified physically for respirator use, initially and as required. Maintain 20/40 vision corrected, see and recognize objects close at hand and at a distance, work in a latex safe environment and work indoors. Frequently lift, lower, push and pull and/or carry objects weighing 50 lbs (+/-) unassisted, exert up to 50 lbs of force, lift from 36" to overhead 25 lbs. Infrequently work in dusty areas and confined/cramped spaces.
Responsibilities:
40% - Responsible for timely and accurate preparation of bank account reconciliations.
25% - Assists with maintenance of and customer service related to the Foundation reporting system.
20% - Coordinates with Funds Manager to prepare all journal entries associated with daily, monthly, and quarterly money transfers associated with treasury management.
15% - Other duties/responsibilities as assigned, to include special analyses and back up to other staff accountants.
If you like working with energetic enthusiastic individuals, you will enjoy your career with us!
The Medical University of South Carolina is an Equal Opportunity Employer. MUSC does not discriminate on the basis of race, color, religion or belief, age, sex, national origin, gender identity, sexual orientation, disability, protected veteran status, family or parental status, or any other status protected by state laws and/or federal regulations. All qualified applicants are encouraged to apply and will receive consideration for employment based upon applicable qualifications, merit and business need.
Medical University of South Carolina participates in the federal E-Verify program to confirm the identity and employment authorization of all newly hired employees. For further information about the E-Verify program, please click here: http://www.uscis.gov/e-verify/employees