Radiology Technologist/Neuro Endovascular Invasive Specialist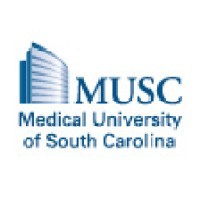 Medical University of South Carolina
Charleston, SC, USA
Posted on Thursday, August 10, 2023
Charleston, South Carolina
Clinical & Research Support Services
Job Description Summary
$5,000 Sign On Bonus
The Neuro Endovascular Invasive Specialist I (NEIS I) reports to the Operations Coordinator (Outpatient Clinic Manager) and the Nurse Manager of the Neuroscience Service Line. Under limited supervision, the NEIS I assists physicians in diagnosing and treating Neuro Endovascular disease in an invasive procedure arena specializing in the care of patients undergoing basic diagnostic and interventional procedures.
Entity
Medical University Hospital Authority (MUHA)
Worker Type
Employee
Worker Sub-Type​
Regular
Cost Center
CC000694 CHS - Surgery / Trauma (Main)
Pay Rate Type
Hourly
Pay Grade
Health-27
Scheduled Weekly Hours
40
Work Shift
Job Description
Appropriately position patient for the procedure and prep access site according to standard practice. Participate in time-out utilizing appropriate personal protective equipment. Perform patient safety checklist prior to the case. Demonstrate knowledge of organizational policies and procedures. Identify changes in patient condition and notify appropriate resources. Appropriately adjust work flow as indicated by case needs. Perform patient care procedures that require additional skill and training with competency such anticipate the needs of the physicians having supplies and necessary equipment available without leaving procedure suite. Educate the patient of procedure expectations before, during, and after the procedure. Instruct the patient of post-procedural limitations and restrictions. Provide transportation of the patient to and from the procedural room.
Participate in shared decision making and problem solving to promote effective collaboration with interdisciplinary partners. Support change and offer suggestions that are cognizant of the departmental budget. Participate with Performance Improvement/research activities designed to improve patient care, and/or organizational processes. Provide recommendations to improve patient care and contribute to overall unit functions.
a. Assists in teaching patient care procedures to other staff, students and other team members as appropriate. b. Orients and trains new staff and student(s) in assigned areas. Provides timely written and verbal feedback students. c. Facilitates a positive learning environment for student(s) and provides individualized teaching instructions as appropriate.
Perform routine diagnostic radiographs and are responsible for performing minor interventional procedures under the supervision of a radiologist and/or licensed fluoroscopic supervisor while Radiologic Technologists III independently perform the most complex technical and/or invasive procedures.
Additional Job Description
Education: Graduation from an accredited school of radiologic technology and a minimum of one year work experience in neuro endovascular invasive technology. Copy of academic degree or transcript required. Must be registered with the American Registry of Radiologic Technologists (ARRT). Licensure from the South Carolina Radiation Quality Standards Association is required. Current Basic Life Support (BLS) required, either a certification from an American Heart Association (AHA) BLS for Healthcare Providers (or AHA recognized equivalent) or an American Red Cross CPR/AED for Professional Rescuer and Healthcare Provider.
If you like working with energetic enthusiastic individuals, you will enjoy your career with us!
The Medical University of South Carolina is an Equal Opportunity Employer. MUSC does not discriminate on the basis of race, color, religion or belief, age, sex, national origin, gender identity, sexual orientation, disability, protected veteran status, family or parental status, or any other status protected by state laws and/or federal regulations. All qualified applicants are encouraged to apply and will receive consideration for employment based upon applicable qualifications, merit and business need.
Medical University of South Carolina participates in the federal E-Verify program to confirm the identity and employment authorization of all newly hired employees. For further information about the E-Verify program, please click here: http://www.uscis.gov/e-verify/employees