System Executive Director Inpatient Pharmacy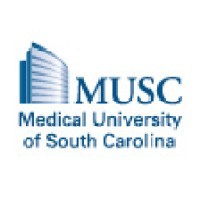 Medical University of South Carolina
Charleston, SC, USA
Posted on Wednesday, August 9, 2023
Charleston, South Carolina
Clinical & Research Support Services
Job Description Summary
The System Executive Director of Inpatient Pharmacy reports directly to the Chief Pharmacy Officer (CPO) and is responsible and accountable for direct oversight, planning, and coordination of inpatient pharmacy across the health system. The System Executive Director of Inpatient Pharmacy oversees and provides leadership for all inpatient pharmacy activities at all system sites. This role interacts pro-actively with leaders, physicians, nurses, and other members of the health care delivery team to achieve desired outcomes across the system. The System Executive Director of Inpatient Pharmacy not only represents areas under their direct responsibility but also provides leadership around system-wide initiatives to improve patient care, clinical effectiveness, and patient access and to optimize patient experience and quality. This includes major projects, operational improvement initiatives, and collaborating with other executive and leaders to enhance the financial and quality goals of the organization. This position works collaboratively with the CPO to ensure processes and standards are implemented and successful at the individual sites and divisional levels and serves as the primary liaison in their area between the CPO and the facility/operational/clinical leaders and performs other duties as assigned.
Entity
Medical University Hospital Authority (MUHA)
Worker Type
Employee
Worker Sub-Type​
Regular
Cost Center
CC004415 SYS - ICCE - Pharmacy
Pay Rate Type
Salary
Pay Grade
Health-38
Scheduled Weekly Hours
40
Work Shift
Job Description
POSITION RESPONSIBILITES
Leadership:
Operational oversight, management as well as primary operational liaison between clinical and ancillary service lines.
Represents the CPO in work groups and committees as requested.
Provide hands-on leadership and operational improvement subject matter expertise to division-wide projects and operational improvement teams.
Ensure alignment to divisional and system operational plans and strategic priorities.
Responsible for selecting, developing, and deploying staff in the most effective manner to meet assigned objectives.
Demonstrate high influence, motivates, and pushes others to succeed in the organizations vision, mission, and goals.
Instill a culture of continual, real-time feedback that integrates with professional development framework.
Strategy/Financial:
In collaboration with CPO, senior leaders, and other departments across MUSC Health, assist with projects and initiatives to further the strategic mission and goals of MUSC Health.
Communicate and guide teams to meet the overall strategic intent.
Provide oversight of budget and variances for areas of responsibilities.
Coach leaders on fiscal responsibility.
Establish processes to improve efficiencies and drive financial improvement.
Identify resource needs and obtain appropriate funding/approvals.
Prepare departmental budget and reviews monthly for areas for improvement.
Assist in the development of business plans, Pro Formas, and budgets for assigned projects in conjunction with other project teams.
Quality and Service:
Assess staffing across areas of responsibility to ensure alignment with national benchmarks and needs.
Ensure optimal care team member, provider, and patient experience.
Develop strategies to ensure standardization of patient and provider experiences across all areas of responsibility.
Collaborate with MUSC Health leadership to drive patient and family experience across the continuum of care.
Round with the purpose of identifying opportunities and removing barriers.
Collaborate to ensure highest level of quality, safety, and regulatory requirements are met.
Ensure an environment for creating an exceptionally reliable organization.
Operational Performance:
Optimize operations across areas of responsibility.
Develop and implement strategies to ensure adequate space utilization.
Ensure standardization of operations across all locations.
Establish and maintain operational excellence across all locations.
Partner with leadership across various departments to ensure smooth patient flow by implementing best practices and operational improvements.
Create a culture where process improvement is encouraged and supported.
Professional Development:
Identify top talent and provide opportunities for growth and development.
Mentor/coach/support leaders and care team members and support their professional growth and development.
Identify gaps and develop plans for gap closure.
Mentor leaders to perform at the top of their ability.
Seek own professional development.
Communication/Collaboration:
Create an inclusive environment that supports and respects diversity to promote creative problem solving.
Build and manage diverse teams to deliver expected outcomes.
Interact with diverse levels of leaders demonstrating strong negotiation and facilitation skills and a proven ability to consult with executive levels of management. Can serve in an advisory capacity to executive level management and stakeholders on significant and serious matters.
Demonstrate an advanced ability to work in a complex-cross-functional environment.
Collaborate with other departments/functional groups/leaders to engage additional resources and subject matter experts to complete projects and initiatives.

MINIMUM QUALIFICATIONS:
Education, Experience and Licensure Required:
Education: Doctor of Pharmacy degree and Master's degree in healthcare related field such as Healthcare Administration, MS or MBA is required or equivalent experience.
Experience: 5 years of operational/clinical pharmacy management work experience in academic and large inpatient pharmacy environments, three (3) years of which as a direct supervisor or team leader.
Demonstrated ability to collaborate effectively with leaders and multiple disciplines; talent in the selection and mentoring of a high-quality, effective team; proven ability to lead change, organize teams, and delegate responsibility appropriately; proven ability to use data to drive performance improvement; strong written and verbal communication skills.
Must be able to work in a fast-paced environment and take appropriate autonomous action.
Ability to effectively communicate to diverse groups in a variety of mediums (written, oral, presentation).
Licensure: SC Pharmacist License or eligible for licensure within 6 months

Physical Requirements:
NOTE: The following descriptions are applicable to this section: 1) Continuous – 6-8 hours per shift; 2) Frequent – 2-6 hours per shift; 3) Infrequent – 0-2 hours per shift
Ability to perform job functions while standing. (Frequent)
Ability to perform job functions while sitting. (Frequent)
Ability to perform job functions while walking. (Frequent)
Ability to climb stairs. (Infrequent)
Ability to work indoors. (Continuous)
Ability to work outdoors in all weather and temperature extremes. (Infrequent)
Ability to work in confined/cramped spaces. (Infrequent)
Ability to perform job functions from kneeling positions. (Infrequent)
Ability to bend at the waist. (Infrequent)
Ability to squat and perform job functions. (Infrequent)
Ability to perform 'pinching' operations. (Infrequent)
Ability to fully use both hands/arms. (Continuous)
Ability to perform repetitive motions with hands/wrists/elbows and shoulders. (Continuous)
Ability to fully use both legs. (Continuous)
Ability to reach in all directions. (Frequent)
Possess good finger dexterity. (Continuous)
Ability to lift and carry 15 lbs. unassisted. (Infrequent)
Ability to lift/lower objects 15 lbs. from/to floor from/to 36 inches unassisted. (Infrequent)
Ability to lift from 36 inches to overhead 15 lbs. (Infrequent)
Ability to maintain 20/40 vision, corrected, in one eye or with both eyes. (Continuous)
Ability to see and recognize objects close at hand. (Continuous)
Ability to match or discriminate between colors. (Continuous)
Ability to determine distance/relationship between objects; depth perception. (Continuous)
Good peripheral vision capabilities. (Continuous)
Ability to maintain hearing acuity, with correction. (Continuous)
Ability to perform gross motor functions with frequent fine motor movements. (Continuous)
Ability to work in a latex safe environment. (Continuous)
Ability to deal effectively with stressful situations. (Frequent)
* Ability to maintain tactile sensory functions. (Continuous) *(Selected Positions)
* Ability to maintain good olfactory sensory function. (Continuous) *(Selected Position)
* Ability to be qualified physically for respirator use, initially and as required. (Continuous)
Additional Job Description
Education: Bachelor's Degree or Equivalent Work Experience: 10 years progressive work experience and 5 years management experience
If you like working with energetic enthusiastic individuals, you will enjoy your career with us!
The Medical University of South Carolina is an Equal Opportunity Employer. MUSC does not discriminate on the basis of race, color, religion or belief, age, sex, national origin, gender identity, sexual orientation, disability, protected veteran status, family or parental status, or any other status protected by state laws and/or federal regulations. All qualified applicants are encouraged to apply and will receive consideration for employment based upon applicable qualifications, merit and business need.
Medical University of South Carolina participates in the federal E-Verify program to confirm the identity and employment authorization of all newly hired employees. For further information about the E-Verify program, please click here: http://www.uscis.gov/e-verify/employees