MUSCP - Financial Counselor I - West Ashley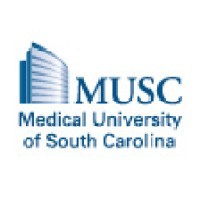 Medical University of South Carolina
Accounting & Finance, Legal
Charleston, SC, USA
Posted on Friday, July 21, 2023
Charleston, South Carolina
Patient Access, Records, Health Information, Medical Records, and Coding
Job Description Summary
This individual is the primary liaison for families and internal staff seeking cost estimation quotes as it relates to a patient's benefit plan; directly securing volume and revenue Provide onsite or over-the-phone financial counseling for patients and families, facilitates and authorizes the MUSC Hospital Charity Care policy. Candidate will have extensive knowledge of the organization's charge masters, an ability to communicate information surrounding price estimates by service, including applicable discounts, in a professional, polite, family friendly atmosphere. Acts as central point of contact for internal UMA & MUHA teams to address patient pricing questions and is able to leverage a variety of systems, tools, and resources to ensure the ideal patient financial experience is created.
Entity
University Medical Associates (UMA) Only Employees and Financials
Worker Type
Employee
Worker Sub-Type​
Regular
Cost Center
CC002055 UMA CORP RC SBO Financial Counseling Services CC
Pay Rate Type
Hourly
Pay Grade
Health-19
Scheduled Weekly Hours
40
Work Shift
Day (United States of America)
Job Description
Degree of Supervision
Must be able to work independently with minimum supervision. Must exhibit the ability to analyze, and determine necessary steps to provide expected outcome and follow through with actions.
Job Duties
Function as integral member of the health care team to reflect a culture of cooperation, enthusiasm and mutual respect.

Notify patients of copayments/deductibles/deposits prior to services being rendered and collect when applicable.

Provide estimates using the fee estimation tool in Epic, assist in resolution with processing of Financial applications.

Minimizes patient complaints through effective and accurate communication and education related to patient out of pocket costs for hospital and physician services.

Proactively identifies discrepancies within EPIC Tool and works with appropriate teams to resolve.

Accepts payments made in advance of service and hands off to appropriate billing office for posting to patient account.

For patient/families with insurance, calculate patient estimate based on plan, benefits and out of pocket thresholds; discuss and finalize method of payment. Ensures all activities are documented within EPIC.

Obtain and record accurate patient data, assure compliance with all state and federal regulations to include informing patients about our programs (FAP, Cobra.)

Work closely with internal and external peers and communicate at a high level of professionalism.

Interact with State workers and external partners to accomplish work efforts. And, ensure that all the patient accounts are appropriately processed and worked for financial counseling, including noting all areas so that work is visible to the Health Care Team. Have the ability to understand and interpret credit bureau data and possess strong communication skills to include both formal and informal communication.

To work accounts assigned to patient work queues in Epic meeting departmental established expected metrics.

Compliant with all MUSC Health Policies and Procedures.

Other duties as assigned.
Additional Job Description
Required Education and Work Experience -
High school diploma with 3+ Years' Experience in Financial Counseling, Patient Access, or Revenue Cycle required. Working knowledge of hospital and/or physician coding rules. Knowledge of medical terminology and knowledge/understanding of health insurance preferred. Must be proficient in Microsoft Word and Excel, with knowledge of Epic preferred; Must be punctual and dependable, and have excellent interpersonal and oral and written communication skills. Exhibit good organizational skills, strong initiative to be goal oriented. Establish and maintain effective relationships with necessary contacts. Must have a sense of professionalism and continuously seeks self-improvement.
Preferred experience - 1 year of insurance experience. Epic experience
Degree of Supervision
Must be able to work independently with minimum supervision. Must exhibit the ability to analyze, and determine necessary steps to provide expected outcome and follow through with actions.

Licensures, Registrations, Certifications: N/A

Physical Requirements
Continuous requirements are to perform job functions while standing, walking and sitting. Ability to bend at the waist, kneel, climb stairs, reach in all directions, fully use both hands and legs, possess good finger dexterity, perform repetitive motions with hands/wrists/elbows and shoulders, reach in all directions. Maintain 20/40 vision corrected, see and recognize objects close at hand and at a distance, work in a latex safe environment and work indoors. Frequently lift and/or carry objects weighing 20 lbs (+/-) unassisted. Lift from 36" to overhead 15 lbs. Infrequently work in dusty areas and confined/cramped spaces
If you like working with energetic enthusiastic individuals, you will enjoy your career with us!
The Medical University of South Carolina is an Equal Opportunity Employer. MUSC does not discriminate on the basis of race, color, religion or belief, age, sex, national origin, gender identity, sexual orientation, disability, protected veteran status, family or parental status, or any other status protected by state laws and/or federal regulations. All qualified applicants are encouraged to apply and will receive consideration for employment based upon applicable qualifications, merit and business need.
Medical University of South Carolina participates in the federal E-Verify program to confirm the identity and employment authorization of all newly hired employees. For further information about the E-Verify program, please click here: http://www.uscis.gov/e-verify/employees