Pathologists' Assistant-1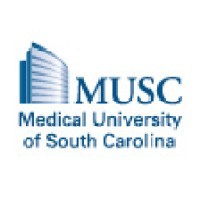 Medical University of South Carolina
Charleston, SC, USA
Posted on Wednesday, July 19, 2023
Charleston, South Carolina
Clinical & Research Support Services
Job Description Summary
The Pathologists' Assistant, assists in the preparation, gross description, examination and dissection of various surgical specimens from the simple to the highly complex, including submission of tissue for histological analysis. The Pathologists' Assistant is a highly trained allied health professional, with limited supervision from our pathology physicians, who will report directly to the Pathology Manager and indirectly report to the Anatomic Pathology Medical Director. The Pathologists' Assistant aids in the supervision and training of pathology residents and fellows in the dissection labs. Daily responsibilities include prioritizing and managing workflow of grossing specimens, examination and dissection of various surgical specimens, including highly complex neoplastic cases, submission of tissue for histological analysis, appropriate procurement of tissue for ancillary studies ( lymphoma, molecular), summarizing and dictating patient's medical history along with gross findings, assuring appropriate accessioning of surgical specimens, setting up and documenting digital photos of pertinent surgical specimens, performing frozen sections for pathologists' interpretation, assisting staff with procuring, logging and dissemination of tissue with research projects and other studies, providing administrative oversight supporting the management of workflow in the dissection labs and aiding in QC/QA responsibilities, assisting in updating our electronic master control documentation for policies and procedures, participating in quality assurance and safety programs, as well as interdisciplinary meetings and tumor boards.
Entity
Medical University Hospital Authority (MUHA)
Worker Type
Employee
Worker Sub-Type​
Regular
Cost Center
CC000459 CHS - Histopathology & Special Stains (Main)
Pay Rate Type
Salary
Pay Grade
Health-31
Scheduled Weekly Hours
40
Work Shift
Day (United States of America)
Job Description
Under the supervision of a pathologist assists with preparing and dissecting surgical specimens. Prepares and selects tissue samples for analysis. May record findings or sterilize equipment.
Additional Job Description
Education: Bachelors Degree or equivalent Work Experience: 6-8 years
If you like working with energetic enthusiastic individuals, you will enjoy your career with us!
The Medical University of South Carolina is an Equal Opportunity Employer. MUSC does not discriminate on the basis of race, color, religion or belief, age, sex, national origin, gender identity, sexual orientation, disability, protected veteran status, family or parental status, or any other status protected by state laws and/or federal regulations. All qualified applicants are encouraged to apply and will receive consideration for employment based upon applicable qualifications, merit and business need.
Medical University of South Carolina participates in the federal E-Verify program to confirm the identity and employment authorization of all newly hired employees. For further information about the E-Verify program, please click here: http://www.uscis.gov/e-verify/employees