System Pharmacy Technician Lead, Professional Development and Education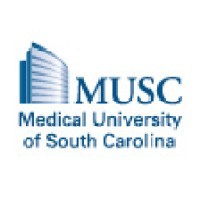 Medical University of South Carolina
Charleston, SC, USA
Posted on Wednesday, June 21, 2023
Charleston, South Carolina
Management-Business Operations
Job Description Summary
1. Purpose: The Pharmacy Professional Development Specialist technician (PPDST) promotes and advocates for professional staff development programs and curricula that support the needs of the learner and the organization, beginning with newly hired employee and continuing on through the expert care team member. The PPDST reports directly to the System Manager for Pharmacy Professional Development. Responsibilities include modeling the application of evidence based practice in the scholarship of teaching and learning; providing direction and support through strategic planning to meet the employee's educational needs identified through structural needs assessments, regulatory agency requirements, quality outcomes data and leadership direction. Serves as a role model and expert for preceptors and guide and advocate for their continued growth and professional development.
2. Requirements:
• High school diploma or equivalent (GED)
• Current registration as a Pharmacy Technician by the South Carolina Board of Pharmacy (SCBOP)
• National certification by the Pharmacy Technician Certification Board (PTCB) or equivalent advanced certification is required and must be maintained
• 5 years of pharmacy related experience is required.
Entity
Medical University Hospital Authority (MUHA)
Worker Type
Employee
Worker Sub-Type​
Regular
Cost Center
CC004415 SYS - ICCE - Pharmacy
Pay Rate Type
Hourly
Pay Grade
Health-24
Scheduled Weekly Hours
40
Work Shift
Job Description
Orientation/Onboarding
In collaboration with pharmacy professional development staff, pharmacy leadership and other support services (e.g. HR, NPD)
Develop an on-boarding process for pharmacy technicians
Develop, regularly assess and revise an orientation Standard of Work and program for pharmacy technician team members
Manage, facilitate and conduct orientation for pharmacy team members
Engage team members to elicit feedback on the orientation process and identify opportunities for adjustment to the program
40%
Competency Management
In collaboration with pharmacy professional develop staff:
Identify and implement best practice methods for competency management
Develop new competency material in coordination with subject matter experts using evidence based criteria, as needs arise
Maintain competency material and update as needed
Evaluate competency material for successful completion and/or information retention and adjust as necessary
Partner with department leaders and administration to ensure competencies are completed
Partner with department leaders and administration on a process to provide evidence of competency management for accreditation visits
25%
Education
Assess practice gaps in pharmacy activities
Identify learning needs
Utilize adult learning principles, flex education programs and multimodal formats, to partner with content experts to provide needed education
Develop and support continuing education opportunities for the department
Precepts pharmacy technician students during rotations
15%
Role Development
Routinely meet with pharmacy team members to assess education and competency needs
Suggest opportunities for professional development for team members, including certification opportunities
Partner with team members to develop and grow mentors to partner with new hires
10%
Collaborative Partnerships
Routinely work side-by-side with front-line pharmacy team members to observe, coach and identify needs.
Partner with other medical professionals (e.g. physicians, nurses, respiratory therapists, etc) to identify education needs regarding medications and medication safety
Partner with other education specialists to identify beneficial partnerships (e.g. College of Pharmacy, Technician Training programs, etc)
10%
Additional Job Description
Education: Bachelor's Degree or Equivalent Work Experience: 6 years progressive work experience and 1 years management experience
If you like working with energetic enthusiastic individuals, you will enjoy your career with us!
The Medical University of South Carolina is an Equal Opportunity Employer. MUSC does not discriminate on the basis of race, color, religion or belief, age, sex, national origin, gender identity, sexual orientation, disability, protected veteran status, family or parental status, or any other status protected by state laws and/or federal regulations. All qualified applicants are encouraged to apply and will receive consideration for employment based upon applicable qualifications, merit and business need.
Medical University of South Carolina participates in the federal E-Verify program to confirm the identity and employment authorization of all newly hired employees. For further information about the E-Verify program, please click here: http://www.uscis.gov/e-verify/employees