Pharmacy Resident-Exempt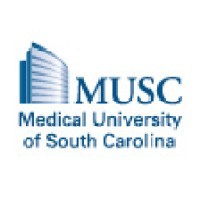 Medical University of South Carolina
Charleston, SC, USA
Posted on Saturday, June 17, 2023
Charleston, South Carolina
Job Description Summary
Job Summary/Purpose: Residents in residency programs are provided the opportunity to accelerate their growth beyond entry-level professional competence in patient-centered care and in pharmacy operational services, and to further the development of leadership skills that can be applied in any position and in any practice setting. Residents acquire substantial knowledge required for skillful problem solving, strengthening their professional values and attitudes, and advancing the growth of their clinical judgment. The instructional emphasis is on the progressive development of clinical judgment, a process begun in the advanced pharmacy practice experiences of the professional school years but requiring further extensive practice, self-reflection, and shaping of decision-making skills fostered by feedback on performance.
As part of the extensive training residents will receive, PGY1 residents will be able to identify, prevent, and resolve medication-related problems, participate as active members of a multidisciplinary healthcare team, provide education to various healthcare providers and patients, conduct effective research and medication-use-evaluations, and demonstrate leadership skills. PGY2 residencies provide residents with opportunities to function independently as practitioners by conceptualizing and integrating accumulated experience and knowledge and incorporating both into the provision of patient care or other advanced practice settings. Residents who successfully complete an accredited PGY2 pharmacy residency are prepared for advanced patient care, academic, or other specialized positions, along with board certification, if available.
Entity
Medical University Hospital Authority (MUHA)
Worker Type
Employee
Worker Sub-Type​
Regular
Cost Center
CC000604 CHS - Pharmacy - Admin Residency Program (Main)
Pay Rate Type
Salary
Pay Grade
Health-30
Scheduled Weekly Hours
40
Work Shift
Job Description
Become competent in management of the pharmacy distribution system in order to work independently in any position within the Pharmacy. Participate in committee activities. . Enhance communication and drug information provision provided by the Pharmacy to healthcare workers and patients. Actively participate in the education of pharmacy students. The resident is expected to develop the ability and confidence to independently practice in all clinical settings in the hospital.
Additional Job Description
Minimum Training and Education: Doctor of Pharmacy or Bachelor's degree in pharmacy required prior to beginning the residency year.
Required Licensure, Certifications, Registrations: All residents MUST be licensed by the South Carolina Board of Pharmacy. If you are unable to get your pharmacist license the start, you will need to apply and have on hand your South Carolina Pharmacy Intern license. All residents must have basic life support (BLS) certification prior to beginning residency.
If you like working with energetic enthusiastic individuals, you will enjoy your career with us!
The Medical University of South Carolina is an Equal Opportunity Employer. MUSC does not discriminate on the basis of race, color, religion or belief, age, sex, national origin, gender identity, sexual orientation, disability, protected veteran status, family or parental status, or any other status protected by state laws and/or federal regulations. All qualified applicants are encouraged to apply and will receive consideration for employment based upon applicable qualifications, merit and business need.
Medical University of South Carolina participates in the federal E-Verify program to confirm the identity and employment authorization of all newly hired employees. For further information about the E-Verify program, please click here: http://www.uscis.gov/e-verify/employees