MUSCP - Intake Coordinator - Modern Minds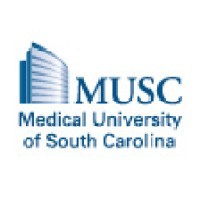 Medical University of South Carolina
Charleston, SC, USA
Posted on Thursday, May 25, 2023
Charleston, South Carolina
Administrative, Operations, Program, & Project Management
Job Description Summary
Modern Minds is seeking an Intake Coordinator to join our multidisciplinary team. Intake Coordinators at Modern Minds will be our client's first point of contact with the clinic and will work to ensure their onboarding and first appointments are an exceptional experience. Intake Coordinators will conduct preliminary phone screening with potential clients and assist with scheduling appointments. This is a full time, on-site position for which candidates must have the ability to maintain flexible hours regularly including evenings and weekends to accommodate working professional clients. This position will receive a competitive salary commensurate with experience.
Entity
MUSC Health Partners (MHP)
Worker Type
Employee
Worker Sub-Type​
Regular
Cost Center
CC000086 CFC FUND PSA Modern Minds CC
Pay Rate Type
Salary
Pay Grade
Health-27
Scheduled Weekly Hours
40
Work Shift
Job Description
Entity/Organization: MUSC Physicians (MUSCP)
Hours per week: 40
Scheduled Work Hours/Shift: Monday - Friday 8:00am - 5:00pm
Pay Basis/FLSA: Salary/Exempt
Job Duties
Serve as a telephone and technology-driven point of contact for clients, providing details to help with assessment and guidance towards intake at the clinic.
Collect client demographics and payment method in the electronic medical record.
Send intake materials to be completed prior to first appointment.
Collect medical records and details pertaining to previous treatments and general health of clients prior to assessment appointment.
Schedule and confirm intake assessments.
Ensure the Wellness and Intake Manager and Therapists are prepared for appointments the coming day by providing an updated schedule of clients, relevant files, and medical records.
Maintains up-to-date knowledge of local mental health and ancillary resources including building relationships with community partners.
Assists with referring clients to community partners as appropriate.
Physical Requirements: Continuous requirements are to perform job functions while standing, walking and sitting. Ability to bend at the waist, kneel, climb stairs, reach in all directions, fully use both hands and legs, possess good finger dexterity, perform repetitive motions with hands/wrists/elbows and shoulders, reach in all directions. Maintain 20/40 vision corrected, see and recognize objects close at hand and at a distance, work in a latex safe environment and work indoors. Frequently lift and/or carry objects weighing 20 lbs (+/-) unassisted. Lift from 36" to overhead 15 lbs. Infrequently work in dusty areas and confined/cramped spaces.
About Modern Minds:
Modern Minds is a mental health and wellness center providing innovative treatment to adult professionals (ages 18 – 75 years old) who are struggling with anxiety and depression, and more broadly individuals who are seeking growth in their personal and professional lives. Our treatment approach is built on a foundation of process-based Cognitive Behavioral Therapy (CBT) and Acceptance and Commitment Therapy (ACT) cornerstones. We provide a range of evidence-based treatments in both individual and group settings, as well as an integrated array of other wellness and experiential services. We are partnered with the Medical University of South Carolina (MUSC), the leading healthcare provider for South Carolina and are located in the heart of downtown Charleston, SC. At Modern Minds, you will be part of a forward-thinking team implementing a cutting-edge mental health model that incorporates wellness and technology into exceptional care for our clients. Our initiative is to change the course of how the world approaches mental health.
A few of the reasons you should join the team at Modern Minds:
Non-traditional working hours
Competitive salary and benefits
Emphasis on work-life balance
Opportunity to train and work with a group of highly talented leaders including the Chief Psychology Officer, Executive Director and other industry leaders and consultants
Additional Job Description
Education: Bachelor's Degree in psychology, social work or other related field or 3+ years' experience in the mental health field.
Preferred Experience:
Knowledge of local mental health resources
Demonstrated customer service skills
Experience working in a telephonic environment
Degree of Supervision:
Operates within a clinical team, which includes daily oversight by direct supervisor.
If you like working with energetic enthusiastic individuals, you will enjoy your career with us!
The Medical University of South Carolina is an Equal Opportunity Employer. MUSC does not discriminate on the basis of race, color, religion or belief, age, sex, national origin, gender identity, sexual orientation, disability, protected veteran status, family or parental status, or any other status protected by state laws and/or federal regulations. All qualified applicants are encouraged to apply and will receive consideration for employment based upon applicable qualifications, merit and business need.
Medical University of South Carolina participates in the federal E-Verify program to confirm the identity and employment authorization of all newly hired employees. For further information about the E-Verify program, please click here: http://www.uscis.gov/e-verify/employees