UNIV- Grants Administrator II - College of Health Professions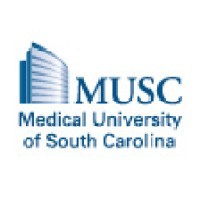 Medical University of South Carolina
Charleston, SC, USA
Posted on Thursday, May 25, 2023
Charleston, South Carolina
Job Description Summary
Position reports to the Director of Research Administration for the College of Health Professions. Plans, coordinates and/or performs complex administrative and business management activities for the College. Formulates and administers grant/contract-related administrative policies and procedures. Position administers pre- and post-award grant and contract activities in support of the College's efforts to secure external funding from federal, state, local, corporate, foundation, and other private sources. Responsible for grant proposal preparation and submission, as well as post-award management of all grant activities. Position may be responsible for the management of large, multi-project Center grants that include a diverse array of research activities and supports shared resources and facilities for investigators from different disciplines that have a multidisciplinary approach to a joint research effort or common research problem. Position may also be responsible for the management of large grants with multiple subawards that may include collaborations with both domestic and international institutions, as well as large grants with multiple supplemental grants for related sub-projects.
Entity
Medical University of South Carolina (MUSC - Univ)
Worker Type
Employee
Worker Sub-Type​
Classified
Cost Center
CC000233 CHP - Research Admin
Pay Rate Type
Salary
Pay Grade
University-07

Pay Range
Scheduled Weekly Hours
40
Work Shift
Job Description
Pay Band 7 (min. mid. max.) $52,357.00 $74,613.00 $96,869.00
****Please provide a cover letter with your application*****
Job Duties
POST-AWARD (40%):
Performs grant/contract activities related to fiscal management, personnel management, procurement, supply services, auxiliary services, etc. Serves as college-wide liaison with Principal Investigators, Sponsors, Consortia, Consultants, MUSC IRB, MUSC ORSP, and MUSC Grants and Contracts Accounting.

Manages all Life of Grant/Contract activities of the assigned College of Health Professions (CHP) Center grants and other complex grants and contracts. Responsible for ensuring all budgetary, personnel and reporting requirements are met and in compliance with all pertinent regulations and guidelines. Develops and monitors organization of complex financial tracking system for a substantial number of research grants and associated cost share and institutional support UDAKs associated with CHP Center grants. Initiates and facilitates revenue transfers with non-CHP Business Administrators for revenues required in Cost Share UDAKs. Prepares and manages adjustments to research proposals, contracts, supplemental fund requests, amendments, subcontracts, re-budgeting, extensions, and other business and financial provisions. When appropriate and needed for corporate-sponsored studies, prepares and submits invoices for payment; tracks deliverables; and ensures payments are received and processed. Monitors research budgets and makes determinations on overruns, transfers and adjustments to contract provisions.

Responsible for tracking Facilities and Administrative (F&A) Costs associated with Center grants to ensure accurate distribution is made at the College, Department, and PI levels.

Assists with the post-award regulatory process by monitoring and approving protocols through the IRB/IACUC approval system. Ensures participant remunerations are compliant with study protocols and assists Grant Coordinator with managing payments and maintaining documentation. Continually reviews and conducts internal audits to ensure compliance with Federal, State, University, college and granting agency laws, rules, regulations, policies and procedures. Tracks multiple IRB/IACUC/IBC protocols associated with assigned grants and ensures that amendments and renewals are collected for reporting purposes.

Assists with management of college-wide grant expenditures to ensure compliance with approved grant budgets and institutional and state policies and procedures. Consults with personnel regarding availability of funds and the preparation of funding requests. Supervises and coordinates the preparation and maintenance of all grant related fiscal records to include expenditures, encumbrances, commitments, and projected needs. Prepares and submits requests for budget revisions. Assists Admin Coordinator with resolving any expense or reconciliation discrepancy of grant transactions, when needed, monthly.

Organize and coordinate Pilot Project Program within the College of Health Professions Center grants, as assigned. Ensures annual Request for Applications (RFA) to external and MUSC Investigators for pilot project funding opportunities is created and disseminated. Work with external candidate to pre-review budgets prior to proposal submission and meets individually with internal applicants to discuss proposal development and budget. Responsible for ensuring applications are provided, or made available, to review panel. Responsible for providing proposal reviews to Executive Committee for consideration of funding. Responsible for coordinating and facilitating the approval process of proposals through the Executive Committee, External Advisory Committee, and NIH. Provides award notices to Investigators whose proposals are approved for funding. Work with external awardee's and their institutional representatives and MUSC ORSP and GCA to ensure budgetary, regulatory and COI issues are in place to establish sub-contacts, track expenditures and invoicing. Co-ordinate project progress with six-month technical report, as well as final technical and accounting reporting. Track all funded projects accomplishments for a minimum of three years and compile.

Responsible for the transfer of grants from other institutions to MUSC-College of Health Professions for new faculty being employed by MUSC who have existing grants. Interacts with MUSC Office of Research and Sponsored Programs, Grants and Contracts Accounting, the entity currently overseeing the grant(s) and the new faculty member to ensure that grants are appropriately transferred.

Provides reminders of necessary actions for invoicing, progress reports, milestone documentation or other required elements during the life of the grant/contract. Assist Principal Investigators with procurement of data, supplies, equipment, or other items necessary for conduct of the research as specified in the grant. Coordinates any required reports to include annual, monthly, quarterly, or closeout for grants and contracts, review budgets, expenses, personnel, and accounting adjustments. Provides reminders of necessary actions for expiring grants and contracts, verifies financial reports prepared for the sponsor by MUSC Office of Grants and Contracts Accounting.
Participates in monthly Center Executive Committee meetings and presents on budgetary and reporting issues. Participates in semi-annual External Advisory Board Meetings, providing budgetary and programmatic information needed for EAB assessments. Participates in other Center Grant, Steering Committee, or other grant-related meetings, workshops and events as needed or requested for planning, executing and follow-up of these special events. Meets regularly with Center investigators to discuss budgetary needs and ensure that funds will be sufficient to complete project aims.
PRE-AWARD DUTIES (20%):
Assist college-wide faculty, staff and students, by managing proposal development and submission through: Researching, selecting, and interpreting relevant RFP/PA announcements and other potential funding opportunities; Preparing/revising and negotiating budgets; Compiling, editing, and revising protocols and proposal components.

Prepare completed grant proposals for submission to the University Office of Research and Sponsored Programs and granting agencies. This function includes the pre-audit and assessment of proposals for potential fiscal issues to ensure allocations are allowable such as cost sharing, F&A rates, fringe rates, travel costs, personnel costs, etc. Additionally, pre-audit and assessment includes review for additional potential regulatory implications such as biosafety, IRB, IACUC, etc.

Creates and routes the electronic Internal Proposal Forms (IPF) for review and approval by all required Departmental/College personnel. Saves IPF and related documentation in a designated file for future access by the Team.

Assists with the pre-award regulatory process by monitoring and approving protocols through the IRB/IACUC approval system.
COSTING ALLOCATIONS AND PAYROLL ACCOUNTING ADJUSTMENTS /ACTIVITY REPORTING, HR (17%):
Responsible for the creation and routing of Costing Allocations and Payroll Accounting Adjustments for temporary grant employees and for initiating and routing designated faculty and staff Costing Allocations and Payroll Accounting Adjustments for those who have grant funding. Monitors all designated Costing Allocations to ensure research funding for faculty and staff are updated monthly as funding changes.

Responsible for tracking effort and salary encumbrances of an extensive number of multi-disciplinary personnel supported on assigned Center awards and other grants, including senior faculty with multiple funding sources. Responsible for developing and monitoring a complex level of tracking to ensure that Costing Allocations are created in a timely manner and award is invoiced accurately.

Responsible for collaboration with multi-disciplinary business managers and grants administrators on the MUSC campus. Responsible for maintaining detailed FTE workbooks on each personnel supported from grant funding to accurately reflect effort on project throughout the budget year.

Responsible for allocating percent effort for grant and department funding on Quarterly Activity Reports for assigned personnel, then routing to the employee for certification and submission. Enters Quarterly Activity Report distributions in the employee's FTE Workbook.

Assists the Business Manager, and other personnel with HR duties, as needed, with the recruitment, hiring, appraisals and separations of research employees. Assists hiring supervisor, as requested, with applicant review and interview process.
FINANCIALS, ANALYTICS & FORECASTING (15%):
Responsible for providing accurate and timely budgetary information to the Dean's Office and/or Business Managers to enable completion of designated original budgets and ongoing financial adjustments for Research activity for the College, including Personnel, Operating Expenses, Transfers, Revenue and F&A for grants, contracts and other designated Accounts.

Responsible for the preparation and monitoring of designated research budgets for the current and subsequent budget year which includes projections of personnel and non-personnel expenditures. Provides the CHP Dean's Office and/or Business Managers with research funding information to be included in the annual college budget to be submitted at the University level. Develops and manages research funding portfolios to provide projections and forecasting.

Ensures Funding per Faculty Member workbook is updated at least biannually, and more often as requested for designated faculty.
SPECIAL REPORTING REQUIREMENTS (5%):
Advises CHP Dean's Office Administrators, Research Faculty, and Research Administration Team Members of extensive reporting requirements of assigned CHP center grants, and/or other complex grants, for financial reporting and/or agency funding requirements

Responsible for additional reporting requirements specific to the Center awards, including, but not limited to: (1) collecting and compiling extensive data for the annual NIH Research Performance Progress Report (RPPR); (2) collecting and compiling products and accomplishments for internal and external pilot project to be included with the RPPR (3) Providing individual project reports to the External Advisory Board (EAB) for the development of the EAB annual report required for submission with the annual RPPR; (4) collate information for all pilot project reporting to track all Pi progress and resulting funding for a three years after project end dates, and (5) tracking and reporting of all equipment procured with Center funds.

Responsible for reporting of projects funded under the Pilot Project Program. Responsible for accurate reporting to the MUSC Office of Research and Sponsored Programs and MUSC Grants & Contracts Accounting of project expenditures and anticipated carryover balances into a new budget year for pilot projects with convoluted start and end dates. Communicate with ORSP & GCA to establish pre-award UDAKS prior to NIH approval of carryover of funds.
KNOWLEDGE BASE AND LIAISON (1%):
Responsible for maintaining knowledge base through attending training sessions and reviewing new information impacting the proposal submission, post-award maintenance, compliance and regulatory processes. Provides training in grant/contract-related administrative/management practices and procedures. Serves as liaison between the investigators, the College, the University, and oversight offices such as IRB, ORSP, and GCA.
SPECIAL PROJECTS (1%):
Plans, implements and coordinates special projects or programs; prepares detailed reports. Serves as secondary back-up for College Compliance Officer and IRB regulatory processes and subject matter expert on compliance and information requests related to College grant activity
GRANT DATABASE (1%):
Assists with coordination and maintenance a central database containing grant submissions and awards. Contributes to grant activity reports for Director of Research Administration as requested.
BE40-Grants Administrator II BE40 MUSC Physical Requirements (Note: The following descriptions are applicable to this section: Continuous - 6-8 hours per shift; Frequent - 2-6 hours per shift; Infrequent - 0-2 hours per shift) Ability to perform job functions in an upright position. (Frequent) Ability to perform job functions in a seated position. (Frequent) Ability to perform job functions while walking/mobile. (Frequent) Ability to work indoors. (Continuous) Ability to work outdoors in all weather and temperature extremes. (Infrequent) Ability to work in confined/cramped spaces. (Infrequent) Ability to bend at the waist. (Frequent) Ability to fully use both hands/arms. (Continuous) Ability to perform repetitive motions with hands/wrists/elbows and shoulders. (Frequent) Ability to reach in all directions. (Frequent) Possess good finger dexterity. (Continuous) Ability to maintain tactile sensory functions. (Continuous) Ability to lift, carry, lower, push or pull objects 15 lbs.or more, unassisted. (Frequent) Ability to maintain 20/40 vision, corrected. (Continuous) Ability to see and recognize objects close at hand. (Continuous) Ability to see and recognize objects at a distance. (Frequent) Ability to match or discriminate between colors. (Continuous) Ability to determine distance/relationship between objects; depth perception. (Frequent) Good peripheral vision capabilities. (Frequent) Ability to hear and/or understand conversations. (Continuous) Ability to perform gross motor functions with frequent fine motor movements. (Frequent) Ability to work in dusty areas. (Infrequent) Additional New Requirements: Computer literacy
Additional Job Description
Minimum Requirements:
A bachelor's degree in business administration, public administration or the social sciences and four years experience in contracts and grant administration activities.
Other Preferred Training and Experience:

In-depth experience with post award management of Federal, State, Foundation, and Corporate sponsored grants. CRA Certification or willingness to pursue Certification following completion of the probationary period.

Special Knowledge, Skills and Abilities:

Must be able to make decisions independently, using sound judgment; operate under minimal supervision; be a self-motivated and flexible individual with the ability to work in a fast-paced environment with frequently changing priorities. Must have ability to coordinate diverse administrative/management functions; establish and maintain effective working relationships; plan, organize and supervise the work of subordinate personnel; and the ability to communicate effectively with diverse groups of people.

Must have working knowledge of: University, State, and Federal policies, procedures, regulations and services which pertain to contractual and grant activities; contractual and grant monitoring procedures; personnel, accounting and financial management procedures, practices and policies; and have the ability to review and interpret complex grants and contracts.

Must have working knowledge of Word, Excel and Internet search tools.
If you like working with energetic enthusiastic individuals, you will enjoy your career with us!
The Medical University of South Carolina is an Equal Opportunity Employer. MUSC does not discriminate on the basis of race, color, religion or belief, age, sex, national origin, gender identity, sexual orientation, disability, protected veteran status, family or parental status, or any other status protected by state laws and/or federal regulations. All qualified applicants are encouraged to apply and will receive consideration for employment based upon applicable qualifications, merit and business need.
Medical University of South Carolina participates in the federal E-Verify program to confirm the identity and employment authorization of all newly hired employees. For further information about the E-Verify program, please click here: http://www.uscis.gov/e-verify/employees