UNIV - Grants Administrator I - Psychiatry: Addiction Sciences Division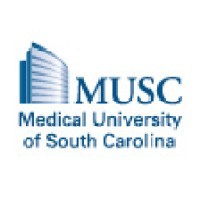 Medical University of South Carolina
Charleston, SC, USA
Posted on Thursday, May 25, 2023
Charleston, South Carolina
Job Description Summary
The Department of Psychiatry & Behavioral Sciences is seeking a Grants Administrator I. This position will work with the Addictions Science Division (ASD) faculty to develop, prepare and submit grant proposals via various online systems. The incumbent will also provide technical financial assistance post award to the Investigators, Administrative Manager and Division Administrator working with financial programs, software, and reporting mechanisms. Additionally, this position will provide procurement support for contractual and consulting activities associated with grant awards. Following training, this position is eligible for a hybrid schedule of 2 days/week remote.
Entity
Medical University of South Carolina (MUSC - Univ)
Worker Type
Employee
Worker Sub-Type​
Research Grant
Cost Center
CC001039 COM PSYCH Addiction Science CC
Pay Rate Type
Salary
Pay Grade
University-06

Pay Range
$43,030 - $61,323 - $79,616
Scheduled Weekly Hours
40
Work Shift
Day (United States of America)
Job Description
FLSA: Salaried
Work Schedule: M-F, Hours TBD Upon Hire, In person to start with 1-2 days remote work possible in future
Payscale Salary Range: UNIV-band 06: $43,030.00 - $61,323.00 - $79,616.00 (min - mid - max)
Job Duties:
35% - Assist ASD Faculty with the development and preparation of grant proposals and submissions. Specifically, duties will include but are not limited to: 1. Liaison with Investigators and subawardees in the assembly of documents needed for submission. (5%) 2. Obtain and review program announcements to determine submission process and initiate the indicated process (CAYUSE 424, Grants.gov, etc.). (5%). 3. Assist investigators with budget design and budget justifications. This task includes ensuring that the budget is within funding agency and MUSC policies. (10%) 4. Engage subcontractors and consultants to obtain necessary information from them for proposal submission process. (5%) 5. Responsible for the annual renewal and final submission of grants and contracts using internal processes and systems (Cayuse SP, etc.) (10%) .
35% - Maintain fiscal/accounting duties for the ASD. Specific tasks include: 1. Analyze and provide a detailed narrative for assigned Sponsored Awards (grants/contracts) and Unrestricted accounts on a monthly basis paying particular attention to encumbrances including subcontracts, F&A withholdings, revenue generation, and outdated commitments/encumbrances that need to be eliminated. Prepare and distribute monthly financial reports (Award variances and Budget-to-Actuals) to ASD Faculty PI's and Division Administrator. Work to resolve discrepancies discovered in variance reporting (15%) 2. Ensure the accurate documentation of all nonpayroll financial transactions. Oversee all payroll Costing Allocation tasks (CATs) and Payroll Accounting Adjustment tasks (PAATs) in WorkDay for assigned Faculty and staff of the ASD and approve incoming CATs & PAATs for non-ASD employees with salary support on an assigned sponsored award or unrestricted fund (10%) 3. Manage the procurement activities of special contracts and consulting arrangements. Obtain and process invoices from subcontractors and consultants. (5%) 4. Oversee and approve for assigned faculty PIs/accounts: petty cash transactions, salary allocations, and purchases via various systems (WorkDay, P-card) to ensure the appropriate use and accounting of funds and proper procurement methodology. (5%).
25% - Perform duties related to the receipt and administration of funded awards for the ASD. Duties include: 1. Receive award/NOA/JIT information provided by ORSP regarding the establishment of accounts and special requirements; managing the collection of required items for the NOA/JIT. (5%) 2. Authorize and manage the establishment and closing of accounts in WorkDay along with the proper approvals, dates, budget amounts, etc. (4%) 3. Record data regarding the award on necessary internal data management spreadsheets. (4%) 4. Initiate and maintain necessary documentation for establishing subcontracts and consultants as needed. (4%) 5. Assist with re-budgeting requests for awards and contracts. Tracking and facilitating communication between PI and funding agencies regarding changes in effort, contractual arrangements, no-cost extensions, carryover requests etc. and assist in continuations. (4%) 6. Manage effort reporting for grant personnel on a quarterly basis. (4%).
5% - Other duties as assigned.
MUSC Minimum Training and Experience Requirements: A bachelor's degree and three years business, personnel, grant-in-aid or public administration experience.
Preferred Training and Experience: Proficiency with Microsoft Excel required. Prior experience working with grant submissions (preaward) and grant financial management (postaward) is highly desired. Ability to cultivate positive working relationships with coworkers and other departments (e.g. Office of Research and Sponsored Programs (ORSP) and Grants and Contracts Accounting (GCA) in order to provide optimal grants administration on behalf of ASD Faculty.
MUSC Physical Requirements:
(Note: The following descriptions are applicable to this section: Continuous - 6-8 hours per shift; Frequent - 2-6 hours per shift; Infrequent - 0-2 hours per shift)
Ability to perform job functions in an upright position. (Frequent)
Ability to perform job functions in a seated position. (Frequent)
Ability to perform job functions while walking/mobile. (Frequent)
Ability to work indoors. (Continuous)
Ability to work outdoors in all weather and temperature extremes. (Infrequent)
Ability to work in confined/cramped spaces. (Infrequent)
Ability to bend at the waist. (Frequent)
Ability to fully use both hands/arms. (Continuous)
Ability to perform repetitive motions with hands/wrists/elbows and shoulders. (Frequent)
Ability to reach in all directions. (Frequent)
Possess good finger dexterity. (Continuous)
Ability to maintain tactile sensory functions. (Continuous)
Ability to lift, carry, lower, push or pull objects 15 lbs.or more, unassisted. (Frequent)
Ability to maintain 20/40 vision, corrected. (Continuous)
Ability to see and recognize objects close at hand. (Continuous)
Ability to see and recognize objects at a distance. (Frequent)
Ability to match or discriminate between colors. (Continuous)
Ability to determine distance/relationship between objects; depth perception. (Frequent)
Good peripheral vision capabilities. (Frequent)
Ability to hear and/or understand conversations. (Continuous)
Ability to perform gross motor functions with frequent fine motor movements. (Frequent)
Ability to work in dusty areas. (Infrequent)
Additional New Requirements:
Computer literacy.
Additional Job Description
Minimum Requirements: A bachelor's degree and three years business, personnel, grant-in-aid or public administration experience.
If you like working with energetic enthusiastic individuals, you will enjoy your career with us!
The Medical University of South Carolina is an Equal Opportunity Employer. MUSC does not discriminate on the basis of race, color, religion or belief, age, sex, national origin, gender identity, sexual orientation, disability, protected veteran status, family or parental status, or any other status protected by state laws and/or federal regulations. All qualified applicants are encouraged to apply and will receive consideration for employment based upon applicable qualifications, merit and business need.
Medical University of South Carolina participates in the federal E-Verify program to confirm the identity and employment authorization of all newly hired employees. For further information about the E-Verify program, please click here: http://www.uscis.gov/e-verify/employees