Registered Nurse II - Peds Critical Care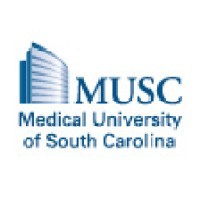 Medical University of South Carolina
Charleston, SC, USA
Posted on Thursday, May 25, 2023
Charleston, South Carolina
Nursing, Advanced Practice Providers, & Therapists
Job Description Summary
Hours Per Week: 36
Scheduled Work Hours/Shift: (3) 12 hour shifts per week including holidays and every other weekend
Job Summary/Purpose: The Pediatric Intensive Care unit is an 28 bed unit providing intensive and intermediate care to children ages 0-18 from across the state of South Carolina. The unit cares for patients with a blend of medical and surgical diagnoses. Common diagnoses include, but are not limited to, respiratory compromise, trauma, post-operative surgical patients requiring immediate intensive care support, and neurology/neurosurgery. In addition to ventilatory and cardiac support, the unit provides ECMO/CRRT, renal or peritoneal dialysis and additional complex supportive therapies. Pediatric Palliative care is available as needed. The staffing mix includes Registered Nurses, Patient Care Technicians, and Unit Secretaries with therapeutic supportive services such as Respiratory Therapy, Pediatric Dietitians, and Pediatric Pharmacist available as needed. All PICU beds are monitored beds.
Under general supervision, the Registered Nurse II provides individualized, goal-directed patient care to families and patients at the competent level utilizing the principles and practices of the nursing process; delivers safe and effective care and interacts with other members of the health care team to achieve desired results.
Entity
Medical University Hospital Authority (MUHA)
Worker Type
Employee
Worker Sub-Type​
Regular
Cost Center
CC000372 CHS - Critical Care - 2 (SJCH)
Pay Rate Type
Hourly
Pay Grade
Health-27
Scheduled Weekly Hours
36
Work Shift
Rotating (United States of America)
Job Description
Provides nursing care to patients using the nursing process (assessment, planning, implementation, and evaluation). Directs and leads other assigned team members and collaborates with multidisciplinary team members to provide age/developmentally appropriate care in accordance with nursing standards of care and practice. Provide patient/family centered care using the nursing process and focusing on the physical, emotional, spiritual, cultural, religious, and environmental needs. This includes providing for the assessment, development of nursing diagnoses, outcome identification, planning, implementation of interventions, coordination of care, health teaching and promotion and evaluation of goals and interventions consistent with the policies of MUSC. Maintains a safe, therapeutic, and healing environment through ensuring patient privacy and responsive, respectful, accepting, and professional behavior. Demonstrates the ability to function in a professional setting through active participation in a professional practice model. This includes participating in shared governance, adherence to standards of care, participation in peer review and professional development promoting leadership and clinical excellence, effective team skills, autonomous practice and acknowledgment of accountability for actions and critical thinking. Coordinates the effective and efficient delivery of patient care services through the application of care management principles. Identifies clinical priorities and initiates action to improve patient outcomes. Demonstrates ability to function in a professional practice model through active participation in shared governance, promotion of a healthy work environment and acceptance of personal responsibility for professional growth.
Additional Job Description
N/A
If you like working with energetic enthusiastic individuals, you will enjoy your career with us!
The Medical University of South Carolina is an Equal Opportunity Employer. MUSC does not discriminate on the basis of race, color, religion or belief, age, sex, national origin, gender identity, sexual orientation, disability, protected veteran status, family or parental status, or any other status protected by state laws and/or federal regulations. All qualified applicants are encouraged to apply and will receive consideration for employment based upon applicable qualifications, merit and business need.
Medical University of South Carolina participates in the federal E-Verify program to confirm the identity and employment authorization of all newly hired employees. For further information about the E-Verify program, please click here: http://www.uscis.gov/e-verify/employees