MUSCP - Medical Office Assistant - Health West Ashley Medical Pavilion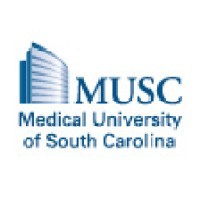 Medical University of South Carolina
Charleston, SC, USA
Posted on Thursday, May 25, 2023
Charleston, South Carolina
Patient Access, Records, Health Information, Medical Records, and Coding
Job Description Summary
Greets and welcomes patients and families in person or on the telephone. Optimizes the patients' experience and clinic efficiency time by scheduling appointments appropriately, either by phone or in person. Maintains patient accounts by obtaining, recording, and updating personal and financial information accurately and effectively. Collects Co-pays and prior patient balances. Protects patients' rights by maintaining confidentiality of personal and financial information. Position also involves customer service, message distribution, ancillary scheduling and referrals management. Ability to interact with medical professionals and other care team members from diverse cultures and background.
Entity
University Medical Associates (UMA) Only Employees and Financials
Worker Type
Employee
Worker Sub-Type​
Regular
Cost Center
CC001992 UMA AMB MULT West Campus Multi Specialty CC
Pay Rate Type
Hourly
Pay Grade
Health-20
Scheduled Weekly Hours
40
Work Shift
Day (United States of America)
Job Description
Obtain and update demographic and insurance information for all patients.

Meet standard productivity metrics while performing the pre-registration and registration process.

Complete all regulatory and compliance related forms for the visit.

Complete verification and payment workflow, including screening for potential funding sources, and setting patient expectations for reimbursement.

Demonstrate commitment to positive patient and family experiences and excellence in customer service.
Additional Job Description
Required Minimum Training and Education: High School diploma or equivalent education required. One year of customer service experience required. Must have basic computer skills. Previous healthcare front desk experience preferred. Demonstrate ability to organize and prioritize work, provide excellent verbal and written communication, interact tactfully with customers and establish and maintain effective relationships with others.
Required Licensure, Certifications, Registrations: n/a
Physical Requirements: Continuous requirements are to perform job functions while standing, walking and sitting. Ability to bend at the waist, kneel, climb stairs, reach in all directions, fully use both hands and legs, possess good finger dexterity, perform repetitive motions with hands/wrists/elbows and shoulders, reach in all directions. Maintain 20/40 vision corrected, see and recognize objects close at hand and at a distance, work in a latex safe environment and work indoors. Frequently lift and/or carry objects weighing 20 lbs (+/-) unassisted. Lift from 36" to overhead 15 lbs. Infrequently work in dusty areas and confined/cramped spaces.
If you like working with energetic enthusiastic individuals, you will enjoy your career with us!
The Medical University of South Carolina is an Equal Opportunity Employer. MUSC does not discriminate on the basis of race, color, religion or belief, age, sex, national origin, gender identity, sexual orientation, disability, protected veteran status, family or parental status, or any other status protected by state laws and/or federal regulations. All qualified applicants are encouraged to apply and will receive consideration for employment based upon applicable qualifications, merit and business need.
Medical University of South Carolina participates in the federal E-Verify program to confirm the identity and employment authorization of all newly hired employees. For further information about the E-Verify program, please click here: http://www.uscis.gov/e-verify/employees