MUSCP - SBO Legal Resolution Specialist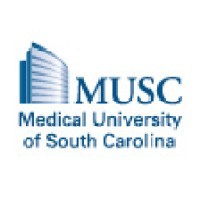 Medical University of South Carolina
Customer Service, Legal
Charleston, SC, USA
Posted on Thursday, May 25, 2023
Charleston, South Carolina
Patient Access, Records, Health Information, Medical Records, and Coding
Job Description Summary
This role will act as an internal liaison between the Medical University of South Carolina (MUSC) and Newby, Sartip, Masel & Casper, LLC (Commonly referred to as "Sartip"). This role support the vendor relationship by monitoring vendor contracts and monthly invoices. Create and maintain reporting of weekly incoming Sartip checks for the monthly Sartip Report.
Entity
University Medical Associates (UMA) Only Employees and Financials
Worker Type
Employee
Worker Sub-Type​
Regular
Cost Center
CC002052 UMA CORP RC SBO Collections Unit CC
Pay Rate Type
Hourly
Pay Grade
Health-20
Scheduled Weekly Hours
40
Work Shift
Day (United States of America)
Job Description
Entity/Organization: MUSC Physicians (MUSCP)
Hours per week: 40
Scheduled Work Hours/Shift: Monday - Friday 8:00am - 4:30pm
Pay Basis/FLSA: Hourly / Non-Exempt
Remote Option: Remote Opportunity after Onsite Training
Job Responsibilities:
Effectively handle inbound and outbound legal calls/mail to and from attorney offices, third parties, and patients to resolve any legal issues related to probates, third party liability, workers compensation, bankruptcy, and settlement negotiations.
Update patient demographics, insurance information, and guarantor information to maintain accurate patient information to ensure proper billing.
Manage a heavy volume of Legal Patient Accounts in an Epic work queue environment, the Legal Request mailbox, and One Content.
Prepare legal checks for deposits from law firms by balance verifications and processing adjustments as needed.
File Proof of Claims with Bankruptcy courts and monitor for status changes, including claim payments. Receive and process requests for medical records, itemized statements, and subpoenas relating to current patients and legacy accounts.
Accurately and consistently document all legal actions and conversations while complying with HIPAA privacy regulations and maintain compliance with federal and state laws and organizational policies.
Other duties as assigned.
Physical Requirements:
Continuous requirements are to perform job functions while standing, walking and sitting. Ability to bend at the waist, kneel, climb stairs, each in all directions, fully use both hands and legs, possess good finger dexterity, perform repetitive motions with hands/wrists/elbows and shoulders, reach in all directions. Maintain 20/40 vision corrected, see and recognize objects close at hand and at a distance, work in a latex safe environment and work indoors. Frequently list and/or carry objects weighing 20 lbs (+/-) unassisted. Lift from 36" to overhead 15 lbs. infrequently work in dusty areas and confined/cramped spaces.
Additional Job Description
Education:
High school diploma with two (2) years medically related customer service/collections experience, or bachelor's degree and one year medically related customer service/collections experience.
Knowledge of medical terminology and knowledge/understanding of health insurance preferred.
Must be proficient in Microsoft Word and Excel, with knowledge of Epic preferred;
Must be punctual and dependable, and have excellent interpersonal and oral and written communication skills.
Exhibit good organizational skills, strong initiative to be goal oriented. Establish and maintain effective relationships with necessary contacts.
Adheres to the MUSC Workforce standards of professional behavior and code of conduct.
Degree of Supervision: Must be able to work independently with minimum supervision. Must exhibit the ability to analyze and determine necessary steps to provide expected outcome and follow through with actions.
Licensures, Registrations, Certifications: N/A
If you like working with energetic enthusiastic individuals, you will enjoy your career with us!
The Medical University of South Carolina is an Equal Opportunity Employer. MUSC does not discriminate on the basis of race, color, religion or belief, age, sex, national origin, gender identity, sexual orientation, disability, protected veteran status, family or parental status, or any other status protected by state laws and/or federal regulations. All qualified applicants are encouraged to apply and will receive consideration for employment based upon applicable qualifications, merit and business need.
Medical University of South Carolina participates in the federal E-Verify program to confirm the identity and employment authorization of all newly hired employees. For further information about the E-Verify program, please click here: http://www.uscis.gov/e-verify/employees