Therapeutic Assistant I - General Adult Inpatient Mental Health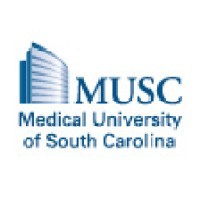 Medical University of South Carolina
Charleston, SC, USA
Posted on Thursday, May 25, 2023
Charleston, South Carolina
Clinical & Research Support Services
Job Description Summary
Note: the following descriptions are applicable to this section) Continuous (6-8hrs per shift), Frequent (2-6hrs per shift) & Infrequent (0-2hrs per shift): Ability to perform job functions while standing (C), Ability to perform job functions while sitting (C), Ability to perform job functions while walking (C), Ability to climb stairs(I), Ability to work indoors(C), Ability to work outdoors(I), Ability to perform job functions from kneeling positions(F), Ability to bend at the waist(F), Ability to squat & perform job functions(F), Ability to perform 'pinching' operations(I), Ability to crawl while performing job functions(F), Ability
to fully use both hands/arms(C), Ability to perform repetitive motions with hands/wrists/elbows & shoulders(C), Ability to fully use both legs(C), Ability to reach in all directions(C), Possess good finger dexterity(C), Ability to maintain tactile sensory functions(C), Ability to maintain good olfactory sensory function(C), Ability to lift & carry 35lbs, unassisted(F), Ability to lift & carry patients to 300lbs(+/-), assisted(F), Ability to lower objects to 35lbs from height of 36 inches, unassisted; Ability to push/pull objects to 100lbs, unassisted; Ability to push/pull patients to 300lbs(+/-) in wheelchairs, etc., unassisted(F), Ability to maintain 20/40 vision, corrected(C), Ability to see & recognize objects close at hand(C), Ability to see & recognize objects at a distance(C), Ability to match or discriminate between colors(C), Ability to determine distance/relationship between objects; depth perception(C), Good peripheral vision capabilities(C), Ability to maintain hearing acuity, with correction(C), Ability to hear & understand whispered conversations at a distance of 3 feet; Ability to perform gross motor functions with frequent fine motor movements(C), Ability to be qualified physically (by medical personnel) for respirator use, initially & annually, Ability to deal effectively with stressful situations, Ability to work rotating shifts, Ability to work overtime as required, Ability to learn & use new processes, tools, equipment as needed
Entity
Medical University Hospital Authority (MUHA)
Worker Type
Employee
Worker Sub-Type​
Regular
Cost Center
CC000447 CHS - General Adult Program - IP (IOP)
Pay Rate Type
Hourly
Pay Grade
Health-20
Scheduled Weekly Hours
36
Work Shift
Job Description
The Therapeutic Assistant reports to the Nurse Manager. Under the direction of a registered nurse the Therapeutic Assistant is responsible for providing patient care as directed by the multi- disciplinary treatment plan and the daily assignment sheet. The Therapeutic Assistant assists with patient admission on discharge processes, monitors and promotes the safety of the therapeutic environment, assure that patient's activities of daily living are maintained, and supports the therapeutic program.
Additional Job Description
Bachelors
If you like working with energetic enthusiastic individuals, you will enjoy your career with us!
The Medical University of South Carolina is an Equal Opportunity Employer. MUSC does not discriminate on the basis of race, color, religion or belief, age, sex, national origin, gender identity, sexual orientation, disability, protected veteran status, family or parental status, or any other status protected by state laws and/or federal regulations. All qualified applicants are encouraged to apply and will receive consideration for employment based upon applicable qualifications, merit and business need.
Medical University of South Carolina participates in the federal E-Verify program to confirm the identity and employment authorization of all newly hired employees. For further information about the E-Verify program, please click here: http://www.uscis.gov/e-verify/employees