MUSCP - Patient Care Technician - Dermatology at Health East Cooper - Mount Pleasant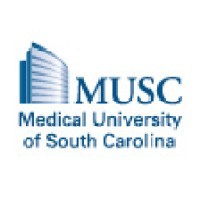 Medical University of South Carolina
Mt Pleasant, SC, USA
Posted on Thursday, May 25, 2023
Mount Pleasant, South Carolina
Clinical & Research Support Services
Job Description Summary
The Patient Care Tech (Ambulatory) in the clinic reports to the Clinic Manager. Under the direct supervision of a Registered Nurse, the Patient Care Tech Ambulatory performs multi-skilled activities to support a decentralized patient-centered approach to patient care and achieve desired outcomes.
Entity
University Medical Associates (UMA) Only Employees and Financials
Worker Type
Employee
Worker Sub-Type​
Regular
Cost Center
CC001994 UMA AMB MULT East Cooper Clinic-Administrat CC
Pay Rate Type
Hourly
Pay Grade
Health-19
Scheduled Weekly Hours
40
Work Shift
Day (United States of America)
Job Description
Job Responsibilities:
Assist in maintaining patient safety and providing patient education.

Duties to include rooming patients, taking vitals and health history, documenting in an electronic medical record. Duties do not include the ordering and administration of medications.

a. Measure vital signs (temp, pulse, resp, BP, pain, oxygen sat).

b. Measure height and weight.

c. Measure head, chest, and abdominal circumferences as appropriate to patient population.

d. Assist patient with nutritional, hygiene, elimination, ambulation and comfort related needs.

e. Prepare patients for exam and minor office procedures.

Perform clerical duties and ensure overall financial well-being of the clinic operations.

a. Schedule tests and procedures. Utilizes correct communication tools and devices in providing care.

​ The care team member must efficiently establish a caring, trusting relationship with the caller and elicit information related to the reason for the call and current symptoms.

Uses medical equipment safely and effectively in accordance with manufacturer's instructions, policy, and/or clinic guidelines to ensure patient and staff safety.

Demonstrates excellent customer service by incorporating AIDET, MUSC Excellence, and Service Recovery
Additional Job Description
Requirements include one of the following:
High school diploma or GED required with a minimum of one year of patient care work experience in a health care facility, at the time of hire.

Certified Nursing Assistant.

High school diploma or GED required and required enrollment in a healthcare related program within two years of hire.

High school diploma or GED required and a current MUHA or MUSCP Care Team Member.

Successful completion of a Nursing Assistant or Medical Assistant course at an accredited institution or equivalent training.

EMT or Paramedic certification.

Nursing student enrolled in an accredited institution with the completion of nursing fundamentals course.

Bachelor's degree.
Certification in Basic Life Support required within 2 weeks of hire. Thereafter, must maintain Current Basic Life Support (BLS), either a certification from an American Heart Association (AHA) BLS for Healthcare Providers (or AHA recognized equivalent) or an American Red Cross CPR/AED for Professional Rescuer and Healthcare Provider.
Physical Requirements:
(C)ontinuous = 6-8 hours per shift; (F)requent = 2-6 hours per shift; (I)nfrequent = 0-2 hours per shift) Ability to perform job functions while standing (C), sitting (C), or walking (C). Ability to climb stairs (I), work from elevated areas (F), work in confined/cramped spaces (F), perform job functions from kneeling positions(I), squat and perform job functions (F), bend at the waist (C), twist at the waist (F), reach overhead (F) and reach in all directions (C). Ability to perform repetitive motions with hands/wrists, elbows and shoulders (C). Ability to fully use both legs (C), use lower extremities for balance and coordination (F), Ability to lift and carry 50 lbs. unassisted (I), lift/lower objects 50 lbs. from/to floor from/to 36 inches unassisted (I), lift from 36" to overhead 25 lbs. (I), to exert up to 50 lbs. of force (F). Examples include: 1) to transfer a 100 lb. patient that cannot assist in the transfer requires 50 lbs. of force. For every 100 additional pounds, assistance will be required from another healthcare worker. 2) 20 lbs. of force is needed to push a 400 lb. patient in a wheelchair on carpet. 3) 25 lbs. of force is required to push a stretcher with a patient with one hand. Ability to perform gross motor functions with frequent fine motor movements (C). Ability to perform gross motor activities with fingers and hands (C), perform firm grasping with fingers and hands (C), perform fine manipulation with fingers and hands (C) and perform "pinching" operations (F). Ability to maintain vision 20/40 corrected (C) to see and recognize objects close at hand or at a distance (C) to match or discriminate between colors (C) to determine distance/relationship between objects; depth perception (C) and possess good peripheral vision (C). Ability to maintain hearing acuity, with correction (C). Ability to deal effectively with stressful situations (C). Ability to work indoors (C), work outside in temperature extremes (I), and work in a latex safe environment (C). Ability to work overtime as required (F) and work rotating shifts (F). Ability to learn and use new processes, tools, equipment as required. Computer literacy.
If you like working with energetic enthusiastic individuals, you will enjoy your career with us!
The Medical University of South Carolina is an Equal Opportunity Employer. MUSC does not discriminate on the basis of race, color, religion or belief, age, sex, national origin, gender identity, sexual orientation, disability, protected veteran status, family or parental status, or any other status protected by state laws and/or federal regulations. All qualified applicants are encouraged to apply and will receive consideration for employment based upon applicable qualifications, merit and business need.
Medical University of South Carolina participates in the federal E-Verify program to confirm the identity and employment authorization of all newly hired employees. For further information about the E-Verify program, please click here: http://www.uscis.gov/e-verify/employees