Medical Technologist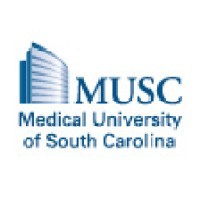 Medical University of South Carolina
Charleston, SC, USA
Posted on Wednesday, May 17, 2023
Charleston, South Carolina
Clinical & Research Support Services
Job Description Summary
Supports high quality laboratory testing in a clinical laboratory. MT I/IIs prepare specimens for testing, perform routine laboratory tests, perform specialized laboratory tests, perform quality control, troubleshoot quality control errors and maintenance procedures, recognize and evaluate computer data problems, troubleshoot laboratory instruments, perform preventative maintenance, communicate technical information to medical and lay persons, assist with training laboratory personnel in routine procedures, participate in continuing education, recognize normal and abnormal values, and model Standards of Behavior in daily interactions and activities. (MT I <1 year experience and MT II >1 year experience)
Entity
Medical University Hospital Authority (MUHA)
Worker Type
Employee
Worker Sub-Type​
Regular
Cost Center
CC000486 CHS - Lab - Fast Flow (Main)
Pay Rate Type
Hourly
Pay Grade
Health-25
Scheduled Weekly Hours
40
Work Shift
Day (United States of America)
Job Description
Performs sample assessment, receiving, accessioning, processing, and testing to support high quality laboratory patient results, as well as supply/stock maintenance activities to support testing activities
Prepares specimens for testing
Performs positive patient identification using two identifiers
Evaluates specimen acceptability
Performs specimen receipt in electronic laboratory computer system
Performs correct labeling practices
Performs order evaluation and assessment using electronic laboratory computer system
Performs routine laboratory testing using both automated and non-automated methods using established procedures
Recognizes normal and abnormal laboratory values
Recognizes computer data problems
Communicates technical testing information to medical and lay persons using Standards of Behaviors
Performs appropriate specimen processing based on sample type and test
Creates and reviews test/specimen pending worklists
Proficient in electronic laboratory computer system
Notifies/Documents critical test results using established policies
Ensures assigned benches are stocked accordingly
Ensure new lots/shipment reagents are quality controlled in accordance with manufacturers' procedures and established laboratory protocols
Ensures reagents are ordered at designated par levels
Supports test and instrument validation activities
Other duties as assigned
Performs quality control testing, instrument maintenance, and competency related activities
QC testing is performed correctly, completely and in a timely manner
QC is documented appropriately
QC is performed and verified prior to reporting patient results
Troubleshoots equipment, instruments and results effectively
Documents equipment problems, resolutions on equipment tracking logs/discrepancy form, and communicates to team appropriately
Process improvement activities are performed and documented
Follows all procedures and policies as written and approved
Performs and documents instrument maintenance per manufacturer instructions
Completes procedure and policy sign off by deadlines using MediaLab
Completes competency and competency documentation by deadlines using MediaLab
Actively participates in a setting conducive to teaching health care practitioners in Laboratory Services as assigned
Assists in the orientation & training of new staff, students and residents as assigned and provides timely documentation and/or feedback as appropriate
Ensures positive experiences (clinical as well as non-clinical) for students, residents and health care practitioners
Participate in continuing education
Models Standards of Behavior in daily interactions
Additional Job Description
Education: Bachelor of Science degree in Medical Technology or relevant medical or scientific discipline.
Certification as a Medical Technologist by ASCP BOC or equivalent or relevant specialty lab certification
Primary source verification of successful completion is required and will be performed by MUHA Human Resources.

New employees: If not certified, certification must be obtained within the first year of employment. Starting salary will be 10% lower until certification, then full salary.
If you like working with energetic enthusiastic individuals, you will enjoy your career with us!
The Medical University of South Carolina is an Equal Opportunity Employer. MUSC does not discriminate on the basis of race, color, religion or belief, age, sex, national origin, gender identity, sexual orientation, disability, protected veteran status, family or parental status, or any other status protected by state laws and/or federal regulations. All qualified applicants are encouraged to apply and will receive consideration for employment based upon applicable qualifications, merit and business need.
Medical University of South Carolina participates in the federal E-Verify program to confirm the identity and employment authorization of all newly hired employees. For further information about the E-Verify program, please click here: http://www.uscis.gov/e-verify/employees