Advanced Practice Provider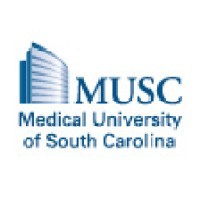 Medical University of South Carolina
Software Engineering
Mt Pleasant, SC, USA
Posted on Wednesday, May 17, 2023
Mount Pleasant, South Carolina
Advanced Practice Providers
Nursing, Advanced Practice Providers, & Therapists
Job Description Summary
MUSC Health is seeking a Nurse Practitioner (NP) to join our established, pediatric and adult allergy and asthma practice located in Mt. Pleasant. Applicants must have graduated from an accredited Nurse Practitioner or Physician Assistant Program. Candidate must be self-motivated and will be seeing established patients following up within the practice. Must have excellent communication skills and a strong work ethic
Entity
MUSC Health Partners (MHP)
Worker Type
Employee
Worker Sub-Type​
Regular
Cost Center
CC000088 CFC PC Ben Sawyer Family Medicine CC
Pay Rate Type
Salary
Pay Grade
Health-31
Scheduled Weekly Hours
40
Work Shift
Job Description
DELIVERING. INNOVATING. TEACHING. INSPIRING.
Just a few of the reasons why you should join the team that is CHANGING WHAT'S POSSIBLE.
Entity/Organization: MUSCP - (MUSC Physicians)
Job Title: MUSCP Advanced Practice Provider (APP - NP/PA)- Department of Primary Care Allergy

Job Summary/ Purpose: MUSC Health is seeking an Advanced Practice Provider to join our established, pediatric and adult allergy and asthma practice located in Mt. Pleasant, South Carolina. Joining a team of X.
Fair Labor Standards Act Status: Salaried/Exempt
Hours per week: 40

Scheduled Work Hours/Shift: Monday, Tuesday, Thursday & Friday, 7:00am - 5:30pm
Patient Population Focus: Allergy
Patient Population Age Range: 0 years-death

Required Training and Experience

Required Minimum Training: Completion of an accredited Physician Assistant program and currently licensed or eligible for licensure as a Physician Assistant or completion of an accredited Nurse Practitioner Program and currently licensed or eligible for licensure as an APRN as noted below.
APRN License Type/Certification:
FNP (Family NP): (birth to death) Stable chronic disease state management, primary care across the lifespan.
Preferred Experience: Minimum of 2 years' primary care or allergy experience as a PA or FNP
Degree of Supervision
Advanced Practice Registered Nurse or Physician Assistant will be assigned a Primary Supervising/Collaborating Physician employed by MUSC and will report directly to this physician.
Required Licensure, Certifications, Registrations
All certifications must be current and complete prior to start date:
Basic Life Support (BLS).
If applicable, DHEC and DEA license applications must be started prior to first day.
Job Duties:
Takes comprehensive history and performs physical examinations
Evaluates and treats on the basis of history, physical examination, radiological, laboratory, and other diagnostic test results pursuant to the practice agreement or scope of practice guideline
Demonstrates responsibility for professional practice through active participation in professional organizations and continuing education
Performs the following therapeutic procedures in accordance with procedural privileges, skill and proficiency as approved by the Supervising/Collaborating Physician

Allergy Testing
Simple skin biopsies
Intramuscular, subcutaneous and other advanced injections

Initiates referrals to other health care providers, and/or consults with the attending physician or the collaborating physician
Documents and bills for direct care provided
Utilizes current research and evidence-based decision-making in all clinical practice
Performs and participates in quality/performance improvement activities and clinical research
Participates in and supports accreditation, compliance, and regulatory activities of the organization
Demonstrates responsibility for professional practice through active participation in professional organizations and continuing education
Potential to precept students at MUSC enrolled as an advanced practice provider student; and facilitates the learning of other new team members
APRN or PA must maintain licenses, certifications, CNEs/CMEs, etc. as required by applicable policies and state law
Physical Requirements: Continuous requirements are to perform job functions while standing, walking and sitting. Ability to bend at the waist, kneel, climb stairs, reach in all directions, fully use both hands and legs, possess good finger dexterity, perform repetitive motions with hands/wrists/elbows and shoulders, reach in all directions. Ability to be qualified physically for respirator use, initially and as required. Maintain 20/40 vision corrected, see and recognize objects close at hand and at a distance, work in a latex safe environment and work indoors. Frequently lift, lower, push and pull and/or carry objects weighing 50 lbs (+/-) unassisted, exert up to 50 lbs of force, lift from 36" to overhead 25 lbs. Infrequently work in dusty areas and confined/cramped spaces.
Additional Job Description
Education: High School Degree or Equivalent Work Experience: 1 year
If you like working with energetic enthusiastic individuals, you will enjoy your career with us!
The Medical University of South Carolina is an Equal Opportunity Employer. MUSC does not discriminate on the basis of race, color, religion or belief, age, sex, national origin, gender identity, sexual orientation, disability, protected veteran status, family or parental status, or any other status protected by state laws and/or federal regulations. All qualified applicants are encouraged to apply and will receive consideration for employment based upon applicable qualifications, merit and business need.
Medical University of South Carolina participates in the federal E-Verify program to confirm the identity and employment authorization of all newly hired employees. For further information about the E-Verify program, please click here: http://www.uscis.gov/e-verify/employees