EEG Specialist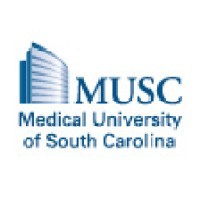 Medical University of South Carolina
Charleston, SC, USA
Posted on Thursday, May 11, 2023
Charleston, South Carolina
Clinical & Research Support Services
Job Description Summary
Job Summary/Purpose: The EEG Specialist in the Clinical Neurophysiology Services (CNPS) Department reports to the EEG Clinical Specialist Coordinator of Clinical Neurophysiology Services. Under limited supervision, the EEG Specialist performs multi-skilled activities to support a decentralized patient-centered approach to patient care and achieve desired outcomes, to include, but are not limited to:
1. Independently writes detailed preliminary reports, while accurately identifying normal and abnormal EEG findings; physiologic and non-physiologic artifacts, seizure semiology, mapping results, updated classifications aligning with American Clinical Neurophysiology Society (ACNS) nomenclature and International League Against Epilepsy (ILAE) guidelines, and technical description of paroxysmal events, ictal and interictal abnormalities for all EEG procedures in neonate, infants, children, adolescents, adults and geriatrics patient populations.
2. Provides supervision of and education to EEG Technicians/Technologists, Students, and Clinical Neurology Residents and Fellows. Participating in their quality, safety, and continuing education initiatives by way of providing in-services, creating EEG report templates, training Residents on how to read and write EEG reports, record reviews with EEG Technicians/Students, and developing educational resources.
3. The EEG Specialist supports the Clinical Neurophysiology Services department, Service Line and MUSC Level 4 Comprehensive Epilepsy Center goals by way of providing support on research projects (i.e., de-identifying studies, creating EDF/+ files, clipping/pruning specific selections of studies). Requesting IT support should issues arise retrieving data from the database.
4. Supports the Clinical Neurophysiological multidisciplinary team by compiling selections of EEG and video clips for Refractory Epilepsy Conference, upon request. Retrieving data from archived server, if applicable.
5. Highly skilled in EEG pattern recognition to provide oral and well written EEG descriptions to the electroencephalographer caring for the patient, escalating any critical changes.
6. Possesses knowledge and skills in digital recording, including appropriate sampling rates, aliasing, Nyquist frequency, amplitude resolution, sampling skew, horizontal resolution, and digital video specifications.
7. Proficient in EEG data management consisting of clipping, pruning, and archiving EEG studies, maintaining monthly editing lists for all EEG continuous long-term monitoring studies, EMU, and Telemedicine routine studies.
8. Effectively communicates with the IT team to report and/or troubleshoot any computer and/or software, server, and/or network/storage issues.
9. Proficient in montage designs and ability to identify potential EEG electrode placement errors that could lead to erroneous EEG interpretation.
10. Researches any unfinalized EEG reports not completed and communicates with EMU Nurse manager and/or upper level management for assistance, if applicable.
Entity
Medical University Hospital Authority (MUHA)
Worker Type
Employee
Worker Sub-Type​
Regular
Cost Center
CC000418 CHS - EEG (Main)
Pay Rate Type
Hourly
Pay Grade
Health-25
Scheduled Weekly Hours
40
Work Shift
Job Description
Minimum Training and Education: Graduation from a CAAHEP accredited program of Electroneurodiagnostic (END) technology or the equivalent and registered as an EEG Technologist (R. EEG T.) by the American Board of Registration of Encephalographic and Evoked Potential Technologists (ABRET) required and must be maintained. Five (5) years of EEG Technologist work experience required, with, at least three (3) years in ICU, LTM/cEEG and/or EMU setting; combination of direct patient care, performing studies and monitoring. Possesses strong background in anti-seizure/medications and their effects on EEG waveforms. Working knowledge of Persyst EEG trending and detection software is preferred, but not required. Must have above-average computer skills.
Additional Job Description
Required Licensure, Certifications, Registrations: Current Basic Life Support (BLS) required, either a certification from an American Heart Association (AHA) BLS for Healthcare Providers (or AHA recognized equivalent) or an American Red Cross CPR/AED for Professional Rescuer and Healthcare Provider.
Physical Requirements: Ability to perform job functions while sitting. (Continuous) May require working irregular hours under stressful conditions. (Frequent) Typing, vision, hearing, manual dexterity, speech and talking skills must be good or better (Continuous)
If you like working with energetic enthusiastic individuals, you will enjoy your career with us!
The Medical University of South Carolina is an Equal Opportunity Employer. MUSC does not discriminate on the basis of race, color, religion or belief, age, sex, national origin, gender identity, sexual orientation, disability, protected veteran status, family or parental status, or any other status protected by state laws and/or federal regulations. All qualified applicants are encouraged to apply and will receive consideration for employment based upon applicable qualifications, merit and business need.
Medical University of South Carolina participates in the federal E-Verify program to confirm the identity and employment authorization of all newly hired employees. For further information about the E-Verify program, please click here: http://www.uscis.gov/e-verify/employees