MUSCP - Registered Nurse II - Pulmonary - Health East Cooper Medical Pavilion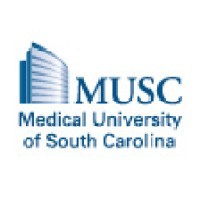 Medical University of South Carolina
Mt Pleasant, SC, USA
Posted on Wednesday, May 3, 2023
Mount Pleasant, South Carolina
Nursing, Advanced Practice Providers, & Therapists
Job Description Summary
MUSC Health East Cooper
Health East Cooper Medical Pavilion is an Ambulatory Multi-Specialty Clinic specializing in patient-centered care in the heart of Mount Pleasant, SC. Health East Cooper offers more than 30 specialty services, including, but not limited to, full-service Imaging and Laboratory services, General and Cosmetic Dermatology, Urology, MOHS Dermatologic Surgery, Neuroscience, Infusion, Internal Medicine, Cardiology, Allergy, and much more.
Monday - Friday days. No holidays, nights or weekends. Free on site parking.
Entity
University Medical Associates (UMA) Only Employees and Financials
Worker Type
Employee
Worker Sub-Type​
Regular
Cost Center
CC001994 UMA AMB MULT East Cooper Clinic-Administrat CC
Pay Rate Type
Hourly
Pay Grade
Health-27
Scheduled Weekly Hours
40
Work Shift
Day (United States of America)
Job Description
Responsible for providing quality nursing care while maintaining accountability for the coordination of patient care.
Additional Job Description
Required Minimum Training and Education: Licensure as a registered nurse by the South Carolina Board of Nursing or Nursing License Compact. Strong organizational and interpersonal skills. One year of nursing experience required.
Required Licensure, Certifications, Registrations: Current South Carolina RN License or multi-state Nursing License Compact and BLS required.
Physical Requirements: Continuous requirements are to perform job functions while standing, walking and sitting. Ability to bend at the waist, kneel, climb stairs, reach in all directions, fully use both hands and legs, possess good finger dexterity, perform repetitive motions with hands/wrists/elbows and shoulders, reach in all directions. Ability to be qualified physically for respirator use, initially and as required. Maintain 20/40 vision corrected, see and recognize objects close at hand and at a distance, work in a latex safe environment and work indoors. Frequently lift, lower, push and pull and/or carry objects weighing 50 lbs (+/-) unassisted, exert up to 50 lbs of force, lift from 36" to overhead 25 lbs. Infrequently work in dusty areas and confined/cramped spaces.
If you like working with energetic enthusiastic individuals, you will enjoy your career with us!
The Medical University of South Carolina is an Equal Opportunity Employer. MUSC does not discriminate on the basis of race, color, religion or belief, age, sex, national origin, gender identity, sexual orientation, disability, protected veteran status, family or parental status, or any other status protected by state laws and/or federal regulations. All qualified applicants are encouraged to apply and will receive consideration for employment based upon applicable qualifications, merit and business need.
Medical University of South Carolina participates in the federal E-Verify program to confirm the identity and employment authorization of all newly hired employees. For further information about the E-Verify program, please click here: http://www.uscis.gov/e-verify/employees