MUSCP - Licensed Practical Nurse (LPN) for LGBTQ+ Clinical Practice - 4 Days/Week - $2,000 sign on bonus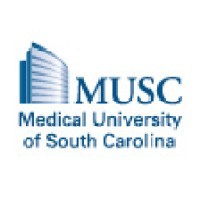 Medical University of South Carolina
Mt Pleasant, SC, USA
Posted on Wednesday, May 3, 2023
Mount Pleasant, South Carolina
Nursing, Advanced Practice Providers, & Therapists
Job Description Summary
LGBTQ+ Primary Care Clinics
MUSC Health Primary care we provide a welcoming environment for patients who are lesbian, gay, bisexual, transgender, queer or questioning (LGBTQ+). We take pride in being a leader in LGBTQ+ Healthcare Equality. The locations will be between Bee Street Downtown and Ben Sawyer depending on the day of the week. The nurse will be trained well with SOGI and be needed for IM injections as we do prescribe Testosterone injections for hormone management with patients with Gender Dysphoria and transitioning.
Entity
University Medical Associates (UMA) Only Employees and Financials
Worker Type
Employee
Worker Sub-Type​
Regular
Cost Center
CC002012 UMA AMB PC 30 Bee St Family Medicine CC
Pay Rate Type
Hourly
Pay Grade
Health-23
Scheduled Weekly Hours
40
Work Shift
Day (United States of America)
Job Description
Entity/Organization: MUSC Physicians (MUSCP)
Hours per week: 40
Scheduled Work Hours/Shift: 4 Days/week - Tues- Fri 7:00am-5:30 pm
Pay Basis/FLSA: Hourly/Non-Exempt
Job Summary/Purpose: LPN to provide specialized, compassionate, quality care to our LGBTQ+ clinical practice under the supervision of a licensed healthcare provider. This position will support clinic needs in multiple locations (Downtown - Bee Street and Mount Pleasant - Ben Sawyer.
Job Duties and Responsibilities:
Ensures accurate calibrations, cleaning and scheduled maintenance of clinical/lab equipment as required by OSHA, DHEC and UMA; tracked by documentation.

Maintains and reviews patient records, charts and any other pertinent information, communicating as appropriate. Document test and exam results. Communicates plan of care to the patient including formal development of patient education materials as necessary.

Maintains exam room supplies, instruments and cleanliness of patient care environment, as required by OSHA, DHEC and UMA.

Maintains timely flow of patient, assists with scheduling of appointments and referrals based on urgency and availability. Screens patients for appropriate information and provides patient education as appropriate for diagnosis and treatment.

Observes, records and reports patient's physical and psychosocial condition, reactions to medication and treatments to physician. Responds to and triages phone calls. Call in orders appropriately as ordered by physician. Instructs patient, as ordered by the physician, regarding treatment and/or medication. Responsible for monitoring and distribution of medication including samples and controlled substances.

Triages patients and prepares for physician exams and procedures. Assists with exam, procedures and treatments as necessary. Instructs patients in collection of samples and tests. Administers prescribed treatments and tests as ordered by the physician.

Coordinates clinical functions seeing that CMAs are following all OSHA, DHEC and UMA policies along with office policies.
Additional Job Description
Minimum Training and Education: Graduation from a recognized Licensed Practical Nursing program and licensed as an LPN within the State of South Carolina or with a compact state license.
Required Licensure, Certifications, Registrations: Current South Carolina LPN License or compact state license. Current BLS required.
Physical Requirements: Continuous requirements are to perform job functions while standing, walking and sitting. Ability to bend at the waist, kneel, climb stairs, reach in all directions, fully use both hands and legs, possess good finger dexterity, perform repetitive motions with hands/wrists/elbows and shoulders, reach in all directions. Ability to be qualified physically for respirator use, initially and as required. Maintain 20/40 vision corrected, see and recognize objects close at hand and at a distance, work in a latex safe environment and work indoors. Frequently lift, lower, push and pull and/or carry objects weighing 50 lbs (+/-) unassisted, exert up to 50 lbs of force, lift from 36" to overhead 25 lbs. Infrequently work in dusty areas and confined/cramped spaces.
If you like working with energetic enthusiastic individuals, you will enjoy your career with us!
The Medical University of South Carolina is an Equal Opportunity Employer. MUSC does not discriminate on the basis of race, color, religion or belief, age, sex, national origin, gender identity, sexual orientation, disability, protected veteran status, family or parental status, or any other status protected by state laws and/or federal regulations. All qualified applicants are encouraged to apply and will receive consideration for employment based upon applicable qualifications, merit and business need.
Medical University of South Carolina participates in the federal E-Verify program to confirm the identity and employment authorization of all newly hired employees. For further information about the E-Verify program, please click here: http://www.uscis.gov/e-verify/employees