MUSCP - Outpatient Mammography Technologist - Charleston - $5,000 sign on bonus / $1,500 relocation bonus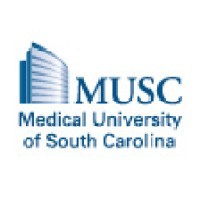 Medical University of South Carolina
Charleston, SC, USA
Posted on Wednesday, May 3, 2023
Charleston, South Carolina
Clinical & Research Support Services
Job Description Summary
To provide mammography services that meet patient, ordering Physician and reading radiologists needs. In addition, may be required to provide backup coverage for other outreach sites.
Degree of Supervison:
Employee will work under the indirect supervision of the Radiology Director and Lead Technologist.
Entity
University Medical Associates (UMA) Only Employees and Financials
Worker Type
Employee
Worker Sub-Type​
Regular
Cost Center
CC002015 UMA AMB RADI West Campus - Radiology CC
Pay Rate Type
Hourly
Pay Grade
Health-27
Scheduled Weekly Hours
40
Work Shift
Day (United States of America)
Job Description
PERFORM MAMMOGRAPHY EXAMINATIONS TIMLEY, ACCURATELY AND SAFELY FOR RADIOLOGIST INTERPRETATION.
Timely- Assure schedule does not fall behind; exam delays are communicated to all stakeholders. Exams are routed to PACS for interpretation as soon as complete.

Accurately- Images are free of artifact and motion. Assure exams read in a timely manner and all logs are completed.

Safely- All patients are screened for patient and technologist identification, patient history, and safety protocols. Medial history reviewed for exam indications and contraindications.

Maintain patient record as specified by MUSCP mammography policy, DHEC, MQSA, and ACR.

Coordinate with scheduling department, front desk, Mammography assistant, and ultrasound technologist for scheduling and additional patient needs.
1.2 ASSURE MAMMOGRAPHY SUITE AND ADJACENT CLINICAL AND COMMON AREAS ARE PREPARED TO RECEIVE PATIENT/VISITORS.
Equipment- assure all needed equipment is available and in working order, perform quality control per ACR and manufacturer – report ASAP any equipment errors or downtime directly to service vendor and manager, as well as clinical staff.

Suite/Clinical and common areas- assure all needed medical supplies are ordered and stowed, assure exam room and patient areas are clean and equipment is cleaned per manufacturer, OSHA, DHEC and MUSC infection control guidelines. Report any environment issues timely to manager.
1.3 SUPPORT CULTURE OF SAFETY.
System Improvement- consistently looks for ways to improve safety by analyzing workflows, work area and identifying barriers.

Ask Why? -

See something say something- use PSI reporting system. Actively participate in group meetings by offering your comments and suggestions.

Address problems of patient care as they arise and make decisions to appropriately resolve the problem, involve appropriate supervisor or another member of patient's care team as necessary
Additional Job Description
Required Minimum Training and Education: Graduate of an accredited Radiologic Technology program. Registered in Radiography and Mammography.
Required Licensure, Certifications, Registrations: Current registration in Radiology from the American Registry of Radiologic Technologist. Current licensure from the South Carolina Radiation Quality Standards Association. Registered in Mammography. BLS certification.
Physical Requirements: Continuous requirements are to perform job functions while standing, walking and sitting. Ability to bend at the waist, kneel, climb stairs, reach in all directions, fully use both hands and legs, possess good finger dexterity, perform repetitive motions with hands/wrists/elbows and shoulders, reach in all directions. Ability to be qualified physically for respirator use, initially and as required. Maintain 20/40 vision corrected, see and recognize objects close at hand and at a distance, work in a latex safe environment and work indoors. Frequently lift, lower, push and pull and/or carry objects weighing 50 lbs (+/-) unassisted, exert up to 50 lbs of force, lift from 36" to overhead 25 lbs. Infrequently work in dusty areas and confined/cramped spaces.
If you like working with energetic enthusiastic individuals, you will enjoy your career with us!
The Medical University of South Carolina is an Equal Opportunity Employer. MUSC does not discriminate on the basis of race, color, religion or belief, age, sex, national origin, gender identity, sexual orientation, disability, protected veteran status, family or parental status, or any other status protected by state laws and/or federal regulations. All qualified applicants are encouraged to apply and will receive consideration for employment based upon applicable qualifications, merit and business need.
Medical University of South Carolina participates in the federal E-Verify program to confirm the identity and employment authorization of all newly hired employees. For further information about the E-Verify program, please click here: http://www.uscis.gov/e-verify/employees