MUSCP - Coder III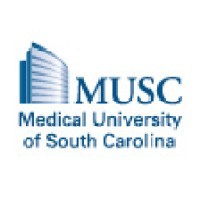 Medical University of South Carolina
Software Engineering
Charleston, SC, USA
Posted on Tuesday, April 25, 2023
Charleston, South Carolina
Patient Access, Records, Health Information, Medical Records, and Coding
Job Description Summary
To serve as a resource for charging, coding, and revenue enhancement, assisting with department priorities, including the mentoring and training of new staff and auditing for accuracy and productivity.
Entity
University Medical Associates (UMA) Only Employees and Financials
Worker Type
Employee
Worker Sub-Type​
Regular
Cost Center
CC002053 UMA CORP RC PPA CRC CC
Pay Rate Type
Hourly
Pay Grade
Health-26
Scheduled Weekly Hours
40
Work Shift
Job Description
Entity/Organization: MUSC Physicians (MUSCP)
Hours per week: 40
Scheduled Work Hours/Shift: Monday - Friday ; 8:00am - 5:00pm
Pay Basis/FLSA: Hourly / Non-Exempt
Job Duties (list job tasks)
Codes medical records to meet established standards, assisting other specialties as needed. Maintain appropriate accuracy and productivity, according to department guidelines. Queries providers as needed for clarification of incomplete documentation as needed for coding.
While maintaining compliance initiatives, able to research and correct claims manager edits and request log items daily - by applying coding and carrier specific guidelines. Works in collaboration with leadership to provide input on front and back end errors trends that impact Revenue Cycle Enhancement.
Functions as a resource for new hires, other employees, departments, and leadership. Assist with bi-weekly timekeeping system.
Facilitate professional growth and development through continuing education and training opportunities. Maintain proficiency in coding, abstraction, and reimbursement, including ICD-10, CPTs, LCDs/ NCDs, federal & state regulations, etc.
In conjunction with CRC leadership, performs department audits, reports findings, and assists with follow-up and re-education.
Physical Requirements
Continuous requirements are to perform job functions while standing, walking and sitting. Ability to bend at the waist, kneel, climb stairs, reach in all directions, fully use both hands and legs, possess good finger dexterity, perform repetitive motions with hands/wrists/elbows and shoulders, reach in all directions. Maintain 20/40 vision corrected, see and recognize objects close at hand and at a distance, work in a latex safe environment and work indoors. Frequently lift and/or carry objects weighing 20 lbs (+/-) unassisted. Lift from 36" to overhead 15 lbs. Infrequently work in dusty areas and confined/cramped spaces.
Additional Job Description
Required Minimum Education and Work Experience:
CPC with 4 years directly related coding experience required. Extensive knowledge of ICD-10, CPT, HCPCS coding, medical terminology, federal and state regulatory guidelines and third party payer requirements required.

Required Licensures, Registrations, Certifications: CPC or equivalent coding certification.
If you like working with energetic enthusiastic individuals, you will enjoy your career with us!
The Medical University of South Carolina is an Equal Opportunity Employer. MUSC does not discriminate on the basis of race, color, religion or belief, age, sex, national origin, gender identity, sexual orientation, disability, protected veteran status, family or parental status, or any other status protected by state laws and/or federal regulations. All qualified applicants are encouraged to apply and will receive consideration for employment based upon applicable qualifications, merit and business need.
Medical University of South Carolina participates in the federal E-Verify program to confirm the identity and employment authorization of all newly hired employees. For further information about the E-Verify program, please click here: http://www.uscis.gov/e-verify/employees