Experienced Automation Developer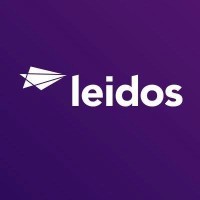 Leidos
Locations:
Be'er Sheva, Israel
Compensation:
USD per year
A Defense company is looking for an Experienced Automation Developer (QA)
An engineer with proven experience in developing automation infrastructures for testing (verification and validation) of complex software systems. High capability of software systems analysis. Defining a detailed design for developing automation for system verification and validation.
Examining and selecting technologies, tools, open source software packages and development environments for the implementing automation in projects.
Automation software development.
Managing interfaces with multidisciplinary teams
What are we looking for?
Engineering system vision
Understanding object-oriented and multi-threading
Understanding micro-services-based software architecture and distributed systems.
Proven knowledge and development experience in one or more of the following languages: ​​Java / Python / JavaScript / C #
Knowledge of Containers technologies such as Dockers, and Orchestration tools such as Kubernetes
Advantage:
Knowledge and experience in connecting automation to CICD processes and ALM tools (advantage)
Knowledge in implementing AI technologies in testing tools for system verification and validation (advantage)