Marketing Business Development Representative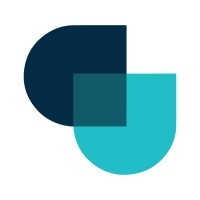 GoodUnited
Marketing & Communications, Sales & Business Development
Charleston, SC, USA
Posted on Wednesday, April 19, 2023
At GoodUnited, we use conversational messaging technology and human insight to help nonprofits acquire and activate supporters, build meaningful relationships at scale, and grow revenue in social channels.
The GoodUnited marketing team is looking to add a Business Development Representative (BDR) to our marketing team.
This role has existed previously at GoodUnited, so you will be walking into a somewhat established marketing/sales process but there's room to improve and this individual will have a key hand in helping to shape that with us.
Where we are at right now (if this scares you at all, this may not be for you):
We have put a lot of work into defining a TAM/SAM/SOM, ICP, and segmentation and it's time to hit the gas. We know who is a "win now" account - there's roughly 1,470 that we are actively marketing to and going after.

We have well defined insights into our opportunity metrics. Marketing is responsible for 70% of pipeline contribution that is heavily weighted by high intent interactions. This role, specifically, will act as the last mile of marketing efforts to help get high-intent companies across the line and into the hands of our Sales team.

We're still fine-tuning our new website and our messaging. We're getting there, but we are also working to get to an ideal end-state as we go. Key thing to remember:

you gotta be flexible to be successful with this team.
Ok - enough of that. Let's get to the actual role description:
RESPONSIBILITIES
Hold qualification calls with high intent companies - working to qualify accounts and set up discovery calls with our Sales team

Actively review demand creation efforts by the marketing team (ebook promotions, webinar registrations/post event follow up etc.) and prospect into organizations that meet target account criteria as well as show buying intent

Work with head of marketing to establish an e for followup based on High/Low intent conversion + buyer intent signals
QUALIFICATIONS
You are located within commutable distance of Charleston, SC

Feel comfortable using Hubspot, Apollo.io, LinkedIn Sales Navigator, and G2

1-2 years of experience in an SDR role; have prospected/sold into nonprofit organizations is a major plus

Excellent verbal and written communication skills

You have a high degree of resilience, enabling you to bounce back from setbacks

You possess a player mindset; you strive to grow and develop and never back down from a challenge

Your work ethic is unmatched - anything you don't know you'll make up with hard work

You're extremely coachable and willing to receive and implement feedback quick
Although this role is a contractor position, I will be actively looking for a BDR to join our team in the near future and this can serve as a contract-to-full time opportunity.