Relationship Banker - Charleston, SC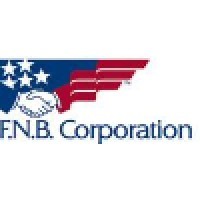 F.N.B. Corp.
Customer Service
Charleston, SC, USA
Posted on Friday, November 10, 2023
Primary Office Location:
317 Meeting Street. Charleston, South Carolina. 29401.
Join our team. Make a difference - for us and for your future.
Position Title: Relationship Banker
Business Unit: Retail
Reports to: Varies Based on Assignment
Position Overview:
This position is expected to develop proficiency of basic consumer banking transactions, account servicing, and lending. The incumbent is responsible for the execution of branch leads at the direction of the Manager, consistent execution of all customer transaction requests, and identification of opportunities to convert transactions to qualified sales or referral leads. Incumbent will adhere to all FNB policies, procedures, strategies, and Core Values. The incumbent may be required to work at various locations within the market.

Primary Responsibilities:
Promotes the sales process through greeting customers, identifying customer service and product needs, leveraging sales leads, and outbound calling. Make appropriate recommendations in the selling and cross-selling of Bank products and services. Identifies and achieves individual weekly sales/referral goals set by the Branch Manager. Incorporate FNB digital products and services into customer interactions.
Using FNB approved branch technology, input and maintain effective data quality for all referrals, customers, and applicants. Responsible for the completion and lifecycle of all new and existing relationships according to consumer bank standards.
Performs routine operational duties, including traditional teller transactions and other operational tasks according to established policies and procedures.
Performs other related duties and projects as assigned.
All employees have the responsibility and the accountability to serve as risk managers for their businesses by understanding, reporting, responding to, managing and monitoring the risk they encounter daily as required by F.N.B. Corporation's risk management program.
F.N.B. Corporation is committed to achieving superior levels of compliance by adhering to regulatory laws and guidelines. Compliance with regulatory laws and company procedures is a required component of all position descriptions.
Minimum Level of Education Required to Perform the Primary Responsibilities of this Position:
High School or GED
Minimum # of Years of Job Related Experience Required to Perform the Primary Responsibilities of this Position:
0
Skills Required to Perform the Primary Responsibilities of this Position:
Excellent customer service skills
Excellent communication skills, both written and verbal
Excellent organizational, analytical and interpersonal skills
Detail-oriented
Ability to use a personal computer and job-related software
MS Word - Basic Level
MS Excel - Intermediate Level
MS PowerPoint - Basic Level
Experience in a related position.
Knowledge of banking policies, procedures consumer products and services.
Sales and customer service skills.
Licensures/Certifications Required to Perform the Primary Responsibilities of this Position:
Nationwide Mortgage Licensing System and Registry Identifier preferred but will be required.
Physical Requirements or Work Conditions Beyond Traditional Office Work:
N/A