Prevention Specialist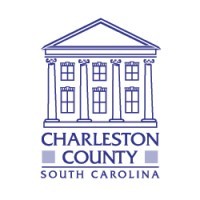 Charleston County
Administration
North Charleston, SC, USA
Posted on Tuesday, November 14, 2023
Description

In search of a highly motivated candidate to plan, organize and implement substance use Prevention services throughout the community. The Prevention Specialist will use a set of knowledge, experience, training and skills to encourage healthy attitudes and behaviors which prevent the use/abuse of alcohol, tobacco and other drugs.




HIRING HOURLYRANGE: $20.40 - $21.66




OPEN UNTIL FILLED – APPLICATION REVIEW BEGINS IMMEDIATELY, 12/31/2023.





Duties and Responsibilities

DUTIES INCLUDE BUT NOT LIMITED TO:

Plan, implement and evaluate culturally appropriate evidence-based programs, environmental strategies, and best practices that are aligned with local needs through utilization of Strategic Prevention Framework
Identify and utilize comprehensive approach using the risk and protective factor model
Plan and coordinate work to deliver quality community substance abuse prevention education, retailer education, community engagement and environmental strategies
Disseminate information to civic organizations, schools, community groups and members of the public;
Collaborate with other agencies – including local law enforcement;
Attend meetings of various coalitions to garner support for community awareness;
Excellent customer service; Represent the program to the public and provide information regarding the program services and activities
Coordinate community based programs and services, arrangements for program activities such as meetings, presentations, gathering and analyzing statistical data, entering data, maintain records and assist with evaluation of the program
Provide outreach, education and support to community partners
Review materials to remain current on practices, principles, and new developments;
May be required to work after hours and occasional weekend events
May be required to work during hazardous weather and emergency conditions;

Minimum Qualifications

REQUIRMENTS AND QUALIFICATIONS:

Bachelor's Degree in Human Services or a closely related field supplemented with at least 2 years of job related experience, or;
Any combination of experience and training which provides the knowledge, skills and abilities necessary to perform the work;
Must obtain a Prevention Specialist Certification for South Carolina Association of Prevention Professionals and Advocates within 3 years of hire;
Knowledge of pharmacological drugs and substance use disorders;
Computer skills;
Public speaking skills;
Must possess and valid SC Driver's License.

Spanish Speaking Candidates highly desired.