Program Administrator - Outpatient Services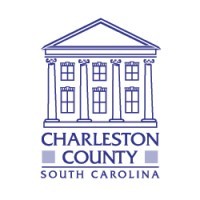 Charleston County
Customer Service
North Charleston, SC, USA
Posted on Sunday, September 10, 2023
Description

Seeking a dynamic leader for a Program Administrator position in a large substance use disorder treatment agency. This position supervises Outpatient Treatment Services including Adult, Adolescent and Women's treatment programs.




Hiring Hourly Range: $27.56 - $29.25

Charleston County offers competitive pay and a comprehensive benefits package to its employees, including but not limited to:

Health, Dental, Vision and Life Insurance

Optional Life and Disability Insurance

Optional Medical and Dependent Care Spending Accounts

Annual and Sick Leave

Thirteen (13) recognized Holidays

South Carolina Retirement System (SCRS) State Retirement Plan

Police Officers Retirement System (PORS - as applicable)

Optional Deferred Compensation Program

Longevity and Merit Pay Increases

Optional Federal Credit Union Membership

Leadership, Professional and Skill Development Training

Employee Assistance Program

Employee Well-being Program

Continuation of employment in this position is contingent upon availability of funding from service, program and agency earnings.

OPEN UNTIL FILLED – APPLICATION REVIEW BEGINS IMMEDIATELY,12/31/2023

Duties and Responsibilities

Duties include but not limited to:

Clinical and Administrative oversight and management of the substances use disorder treatment services; this includes facilitating clinical services as necessary;
Supervision of a the clinical staff - to include numerous human resource functions;
CQI and ongoing program development;
Insuring adherence to various regulatory and accrediting bodies (CARF, DHEC, DSS, DAODAS, Medicaid, etc.);
Providing opportunities for the professional growth of clinicians supervised;
On-call;
Collaboration with other internal and external clinical service and behavioral health programs;
Utilizing EMR and software;
All duties associated with being an Essential County Employee during periods of emergency (assisting with evacuations, assisting at community shelters, etc.).

Minimum Qualifications

Minimum Education/Qualifications:

Position requires a Master's Degree in Psychology, Counseling, Social Work, or a related field, supplemented by at least 5 years of experience in counseling/case management or as a Program Supervisor.
Must obtain an APSC Alcohol and Drug Counselor (ADC) credential within 3 years of hire;
South Carolina licensure in professional counseling, addiction counseling, or social work highly preferred;
Previous experience as a supervisor and/or possession of the ADC credential or Clinical Supervisor credential is highly preferred.
Knowledge of MAT and several practiced therapies and counseling techniques, particularly those that are evidenced based, is required;
Excellent interpersonal, written/verbal communication and computer skills are essential;
Must possess a valid SC driver's license.
Spanish Speaking candidates highly desired.