Inventory Control Specialist II (Regular & Temp)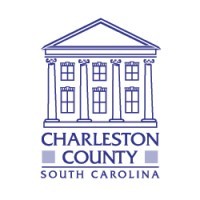 Charleston County
North Charleston, SC, USA
Posted on Sunday, September 10, 2023
Description

** APPLICANTS MUST BE ABLE TO WORK NIGHTS, WEEKENDS, HOLIDAYS, AND DURING HAZARDS EVENTS. **

This position will perform responsible technical and clerical work for the Logistics Division of the Emergency Medical Services Department and is primarily responsible for maintaining the control and accurate accountability of supply inventory, equipment, and vehicles. Works varied 8-hour or 12-hour shifts; which include day, night and weekend rotations. Work is performed under the supervision and direction of an assigned supervisor or command officer.

HIRING HOURLY RANGE: $18.40 - $19.24

OPEN UNTIL FILLED – APPLICATION REVIEW BEGINS IMMEDIATELY, 12/31/2023

Duties and Responsibilities

Accepts, stores, documents, and retrieve/inspects supplies and equipment using a barcode tracking system. Receives bio-hazardous materials for lawful disposal and or decontamination; delivers supplies and vehicles to and from various locations, as well as emergency incident scenes. Creates and maintains manual and computerized logs and files. The principal duties are performed in a warehouse, office, possible hazardous weather or emergency conditions.

Minimum Qualifications

Position requires a high school diploma or (GED) and 2 – 3 years of experience in related field; or any equivalent combination of experience and training which provides the knowledge, skills for and abilities necessary to perform the work; and possession of a valid State Driver's License indicating a clean DMV record and South Carolina Driver's License within 30 days of hire. Ability to obtain a Class E Drivers License within 6 months. Medical/Physical examination, including drug testing. Additional training in HAZMAT handling/storage and specialty vehicle/equipment operations may be required.

Knowledge, Skills and Abilities

Required Skills and Essential Demands: Substantial knowledge of current inventory procedures and practices; Ability and willingness to quickly learn and put to use new skills and knowledge brought about by rapidly changing information and/or technology; Effective communications with others, both orally and in writing, using technical and nontechnical language; Personal mobility and physical reflexes, with or without reasonable accommodation, to enable the employee to have access to all work areas listed above.