County Services Representative IV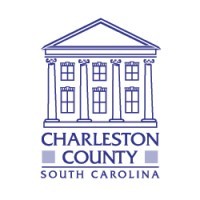 Charleston County
Charleston, SC, USA
Posted on Sunday, September 10, 2023
Description

This entry level position performs a variety of cashier, clerical, and general office duties. The successful candidate will be highly motivated, customer service oriented, possess excellent communication skills, and will be able to perform a wide range of duties with accuracy and speed in a fast-paced environment.




HIRING SALARY RANGE: $42,432 - $45,052 (Estimated Annual Salary)




OPEN UNTIL FILLED – APPLICATION REVIEW BEGINS IMMEDIATELY, 09/24/2023




Duties and Responsibilities

Receive and process tax payments for current and delinquent motor vehicle, real property, and personal property taxes in accordance with relevant laws, policies and procedures
Handle cash, check, and credit card transactions
Maintain and balance a cash drawer
Issue motor vehicle decals
Answer department telephone calls
Commute to service center locations as needed

Minimum Qualifications

High School Diploma supplemented by 1-2 years of experience in banking, customer service or related field.

Knowledge, Skills and Abilities

Applicant must possess excellent verbal and written communication skills, adequate math skills, the ability to use a 10-key calculator and maintain effective working relationships. Excellent computer skills with strong knowledge of Microsoft Office. Bilingual candidate highly desired.