Counselor II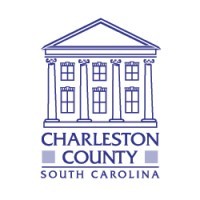 Charleston County
Legal
North Charleston, SC, USA
Posted on Sunday, September 10, 2023
Description

This position provides individual and group counseling and case management services during daytime/evening/weekend hours to patients in a substance abuse treatment milieu. The chosen candidate will provide services in a residential treatment program.

HIRING HOURLY: $22.85

Continuation of employment in this position is contingent upon availability of funding from service, program and agency earnings.

OPEN UNTIL FILLED – APPLICATION REVIEW BEGINS IMMEDIATELY, 12/23/2023






Duties and Responsibilities

Duties include but are not limited to:

Clinically assessing clients;
Developing individualized treatment plans;
Documenting clinical services;
Providing individual and group services;
Making referrals and coordinating care with internal and/or external programs;
Providing community education presentations;
Utilizing an electronic medical records system to maintain clinical records within applicable regulations and standards;

* Maintaining contact with client referral sources;

* Meeting clinical productivity requirements;

* Delivering services within agency, state, UCR and DHEC guidelines.




Minimum Qualifications

Minimum Education/Qualifications:

Master's Degree in Psychology, Counseling, Social Work, or a related field, with a minimum of 3 years of experience in counseling or case management; or a Bachelor's Degree in the same fields supplemented with at least 5 years of experience in counseling or case management;
The selected candidate must obtain the SCAADAC Certified Addictions Counselor (CAC) credential within 3 years of hire;
Knowledge of several practiced therapies and counseling techniques, particularly those that are evidenced based;
Excellent interpersonal, written/verbal communication and computer skills;
A valid SC driver's license.
Master's Degree and current Certified Addictions Counselor credential preferred. Spanish Speaking candidates highly desired.