Counselor I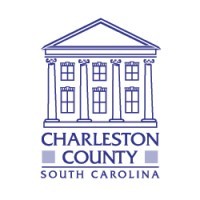 Charleston County
Legal
North Charleston, SC, USA
Posted on Sunday, September 10, 2023
Description

We are looking for dedicated substance use disorder counselors to provide individual and group counseling and case management services to patients in a substance abuse treatment milieu.

There are two positions available.

In the Opioid Treatment Program
In Adult Drug Court




HIRING HOURLY: $20.40




Continuation of employment in this position is contingent upon availability of funding from service, program and agency earnings.

OPEN UNTIL FILLED – APPLICATION REVIEW BEGINS IMMEDIATELY, 12/31/2023




Duties and Responsibilities

Duties include, but are not limited to:

Clinically assessing clients;
Developing individualized treatment plans;
Documenting clinical services;
Providing individual and group services;
Making referrals and coordinating care with internal and/or external programs;
Providing community education presentations;
Utilizing an electronic medical records system to maintain clinical records within applicable regulations and standards;
Maintaining contact with client referral sources;
Meeting clinical productivity requirements;
Delivering services within agency, state, UCR and DHEC guidelines.

Minimum Qualifications

Minimum Education/Qualifications:

* Master's Degree in Psychology, Counseling, Social Work, or a related field, with a minimum of 1 years of experience in counseling or case management; or a Bachelor's Degree in the same fields supplemented with at least 3 years of experience in counseling or case management;

* The selected candidate must obtain the SCAADAC Certified Addictions Counselor (CAC) credential within 3 years of hire;

* Knowledge of several practiced therapies and counseling techniques, particularly those that are evidenced based;

* Excellent interpersonal, written/verbal communication and computer skills;

* A valid SC driver's license.

Master's Degree and current Certified Addictions Counselor credential preferred. Spanish Speaking candidates highly desired.