Computer Support Specialist I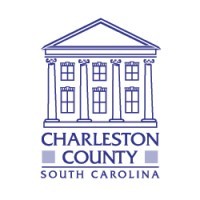 Charleston County
Customer Service
North Charleston, SC, USA
Posted on Saturday, August 26, 2023
Description

Charleston County Public Works Department is looking for a highly motivated, qualified individual to join our team! We offer competitive salary, great benefits package, paid holidays, vacation, and sick leave. Working for Charleston County allows you to achieve the work life balance you have been looking for!

This position provides technical assistance and expertise for the Charleston County Public Work's Work Management System and Asset Management Program. The work is performed under the direction and supervision of the Asset Analyst Supervisor, but considerable leeway is granted for the exercise of independent judgement and initiative. This individual's focus under this position will be to provide technical assistance for County-owned mobile hardware devices as well as additional departmental software support with various software programs. Organizational skills and experience with hardware/software support practices and exceptional customer service skills are a must. This position may conduct part-time field work when not otherwise occupied with support and software tasks.




HIRING HOURLY RANGE: $22.85 to $25.73




APPLICATION DEADLINE: OPEN UNTIL FILLED – APPLICATION REVIEW BEGINS IMMEDIATELY





Duties and Responsibilities

Duties Include: This position is responsible for technical aspects, including database management, of the department's work management system and other departmental software. Departmental software support will include, CarteGraph, GIS, mobile device management (Manage Engine), automatic vehicle location (Samsara), video recording (Camtasia) and other software programs. Further responsibilities include: conducting field work and field inspections when not working with software programs, asset management record archiving, technical report development, and developing schedules and working with other staff to perform departmental inventory and capital asset audits. Provides technical support and in-house training on new and existing programs for the Public Works Department. Creates Security Tech Requests for hardware/software changes, and additions and deletions for Public Works new hire and existing employees. The ability to travel and conduct offsite technical request is a must.

Minimum Qualifications

Position requires: An Associate Degree in Computer Science or related field, or two (2) or more years' experience with Database Management. Skills in GIS and/or experience with CarteGraph or similar work management program preferred. Experience in conducting field work preferred. The individual must have initiative to learn and keep abreast of the latest technological advancements. Must have good communication skills, ability to prioritize, ability to multi-task, and ability to interact with multiple people at any given time. Must have a valid South Carolina Driver's License or the ability to obtain one within first 6 months, remain available during storm events, and be willing to work outdoors part-time.