Plan Reviewer (Stormwater)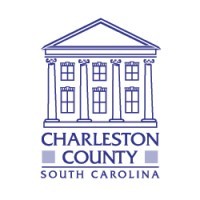 Charleston County
North Charleston, SC, USA
Posted on Saturday, August 5, 2023
Description

Charleston County Public Works Department is looking for a highly motivated, qualified individual to join our team! This position is primarily responsible for providing engineering support to the Public Works Department's Stormwater Division and other related tasks/duties.

We offer competitive salary, great benefits package, paid holidays, vacation, and sick leave. Working for Charleston County allows you to achieve the work life balance you have been looking for!

HIRING SALARY RANGE: $57,324 - $60,840 (Estimated Annual Salary)




OPEN UNTIL FILLED – APPLICATION REVIEW BEGINS IMMEDIATELY




Duties and Responsibilities

Duties Include (but are not limited to):

Supervises, plans, and organizes the work of single-family residential plan reviews
Conducts plan reviews for residential and commercial construction projects
Provides technical guidance to ensure compliance with stormwater regulations and adopted ordinances, including interpretations of construction-related residential codes, FEMA regulations, state laws and regulations, and County ordinances
Oversees the Department's permitting software, and creates or modifies any reports that may be required as it relates to single-family plan reviews
Develops and presents training seminars for design professionals, contractors, owners, and inspectors as it relates to single-family plan reviews
Responds to questions, comments, and requests in a courteous, timely manner
Provides needed information and demonstrations concerning how to perform certain work tasks to new employees in the same or similar class of positions
Keeps immediate supervisor and designated others fully and accurately informed concerning work progress, including present and potential work problems and suggestions for new or improved ways of addressing such problems
Attends meetings, conferences, workshops and training sessions and reviews materials to become and remain current on the principles, practices, and new developments in assigned work areas
Communicates and coordinates regularly with others to maximize the effectiveness and efficiency of interdepartmental operations and activities
Performs other directly related duties consistent with the role and function of the classification
May be designated to report to work during hazardous weather or emergency conditions
Review encroachment permits associated with drainage easements and driveways
Serve as the liaison for the Public Works Department with other permitting departments

Minimum Qualifications

Bachelor's Degree preferred with 3 to 5 years of experience in stormwater, construction, and engineering OR any equivalent combination of experience and training which provides the knowledge, skills, and abilities necessary to perform the work. A valid South Carolina Driver's License will be required.

Knowledge, Skills and Abilities

Thorough knowledge of: NPDES Phase II Stormwater regulations, the Charleston County Stormwater Permitting Standards and Procedures Manual, South Carolina Low Impact Development Manual, and SCDHEC Construction General Permit. General knowledge of: SCDHEC Best Management Practices Field Manual, civil engineering principles, practices, and techniques, site construction procedures in reference to approved standards, types, and quality in residential and commercial construction, and survey principles and practices, easement and public right-of-way laws, and utility replacement and coordination.