Automotive Technician I, II, or III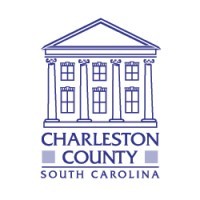 Charleston County
North Charleston, SC, USA
Posted on Saturday, August 5, 2023
Description

Charleston County Fleet Operations has immediate opening for an Automotive Shop Technician. Technician would be responsible for maintaining and repairing the County's light duty assets such as cars, trucks, and Medium Duty Diesels.




Automotive Shop Technicians receive an annual tool allowance.




AUTOMOTIVE TECHNICIAN I HIRING HOURLY RANGE: $16.68 - $20.97

AUTOMOTIVE TECHNICIAN II HIRING HOURLY RANGE: $17.26 - $23.52

AUTOMOTIVE TECHNICIAN III HIRING HOURLY RANGE: $18.67 - $25.40

(Salary dependent upon applicant's experience, skill level, and other job specific qualifications)




OPEN UNTIL FILLED – APPLICATION REVIEW BEGINS IMMEDIATELY

Duties and Responsibilities

Performs a wide range of repair and maintenance procedures on County vehicles; Diagnoses and repairs all electrical and electronic components and accessories on all types of equipment; carries out more difficult service of certain functions including, repairs of heating and air systems, brake and frame maintenance, suspension, tires and related; documents identified problems and diagnoses basic mechanical problems and repairs or replaces defective parts
Discusses vehicle problems with operator in order to identify problems and explain what work may be required; inspects, tests and repairs vehicle electrical charging systems such as alternators, regulators and batteries; prioritizes repairs to be completed to ensure that there is minimal disruption to County work.
Maintains records on maintenance activities.
Provides on-call back-up support for after-hours repairs on EMS ambulances.
Keeps immediate supervisor informed concerning work progress.
Attends meetings, conferences, workshops and training sessions and reviews publications and audiovisual materials to become and remain current on the principles, practices, and new developments in assigned work areas; performs other directly related duties consistent with the role and function of the classification.

Minimum Qualifications

Position requires a high school diploma (or GED), supplemented with a year or more of in-depth repair and maintenance or mechanical experience.
Must possess a valid S.C. driver's license.
Must obtain an ASE within the first six (6) months of hire date and EPA 609 A/C certification, if applicant does not currently possess acceptable certifications.

Knowledge, Skills and Abilities

Employee must be able to perform diagnostics with the use of multiple types of diagnostic equipment. Employee needs to be proficient with a digital multimeter, and capable of reading wiring diagrams.
The employee will be required to periodically, (as needed), be on-call on a 24/7 basis for repairs to critically needed and emergency equipment.