Trades Technician III - Detention Center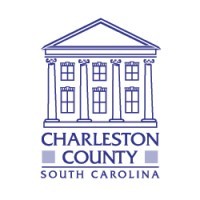 Charleston County
North Charleston, SC, USA
Posted on Friday, July 21, 2023
Description

This position plans, supervises and coordinates a wide variety of maintenance, repairs, and special projects within the Charleston County Facilities Department, at the direction of the Trades Technician Supervisor. Typical duties include, but are not limited to, the repair, installation, and maintenance of HVAC systems, plumbing, electrical, painting and carpentry. This position will be expected to assist with administrative duties such as the computer-based work order management system, project management and procurement processes, as well as provide support to building occupants in the absence of the regular supervisor. Position requires after hours on call support on a rotating weekly schedule.




Hiring Range: $47,528 - $62,285 (Estimated Annual Salary)




OPEN UNTIL FILLED – APPLICATION REVIEW BEGINS IMMEDIATELY, 12/31/2023




Duties and Responsibilities

Duties include assures repairs, replacements and preventive maintenance of all heating/air condition equipment and components. Assures HVAC coils are cleaned as recommended by the manufacturer. Provides surveillance and temperature adjustments of the HVAC system with BMS software (building maintenance system). Repairs and replaces hot water heaters, faucets, and water lines, unclogs drains, toilets, sinks and all other plumbing repairs. Performs repairs on electrical fixtures, devices, ballast/bulb replacements. Ensures electrical, HVAC, mechanical, wastewater, potable water, plumbing and life safety systems are operational and tested on a routine basis. Assures carpentry work including locks, sheetrock repair, and painting are completed as needed within Facility. Maintains a safe, dry, and cool environment for all employees, and patrons within the Detention Center as required. Assures all work orders are properly documented with labor and materials and are completed in a timely manner. Coordinates with other facility shops and/or contractors to ensure issues are resolved in a timely and cost-effective manner. Communicates the status of all requested work to the department Supervisor or Manager, as required Ability to work within the County's procurement procedures. Serves as a liaison between the buildings' occupants, general public, and the Facilities Operations Department.

Minimum Qualifications

Minimum Qualification:

Position requires a high school diploma (or GED) technical school diploma or Associates Degree preferred, supplemented with seven (7) or more years of progressively responsible experience in the commercial building trade and a minimum of five (5) years in a building maintenance environment or an equivalent combination of education and experience. Work history related to duties and responsibilities as described. References are required. Must possess a valid SC driver's license and pass a SLED criminal background check.

Knowledge, Skills and Abilities

Must be able to be on call 24/7 and available to work various shifts. Must be available for and report to work during a declared County emergency. Must possess excellent interpersonal skills. Ability to communicate effectively within varying levels of management. Ability to provide feedback in both written and oral forms. Individual must be willing to work in a Detention Center environment. Proficiency in Microsoft Office required.