Construction Maintenance Worker I - Adams Run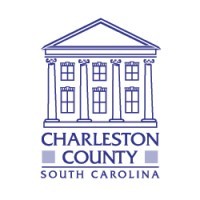 Charleston County
Charleston, SC, USA
Posted on Saturday, July 15, 2023
Description

Charleston County Environmental Management is looking for a highly motivated, safety-minded individual who likes working outdoors, assisting members of the general public, providing outstanding customer service and performing a variety of tasks at our convenience centers. This employee's primary site will be at Adams Run Convenience Center.




HIRING HOURLY RANGE: $15.00 - $16.96




OPEN UNTIL FILLED – APPLICATION REVIEW BEGINS IMMEDIATELY





Duties and Responsibilities

* Operating a variety of hand tools and power equipment to clear and maintain container sites;

* Using pitch forks, rakes and shovels to clean around waste and recycling containers;

* Helping tarp roll off trucks and assisting roll off drivers as needed;

* Maintaining cleanliness of convenience center, containers and emptying trash barrels;

* Proper handling and storage of household chemicals;

* Assisting Charleston County residents as needed;

* Maintaining tools/equipment and performing other general labor duties which may include heavy lifting (55 lbs);

* Other related duties as assigned.

Minimum Qualifications

Position requires an 8th grade education OR any equivalent combination of training and work experience which provides the knowledge, skills and abilities necessary to perform the work.

Knowledge, Skills and Abilities

* Ability to comprehend and execute written and verbal instructions

* Excellent customer service and communications skills

* Ability to safely operate hand tools and power equipment

* Must be safety-mined and be able to work well in a demanding environment.