Permit Specialist - Planning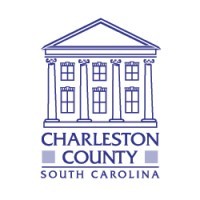 Charleston County
North Charleston, SC, USA
Posted on Sunday, July 9, 2023
Description

This position performs a variety of general clerical and administrative duties for the Planning and Zoning Department that enables the department to serve citizens effectively and efficiently.




Hiring Range: $33,820 - $44,324 (Estimated Annual Salary)




OPEN UNTIL FILLED – APPLICATION REVIEW BEGINS IMMEDIATELY




Duties and Responsibilities

Duties include, but are not limited to: providing administrative support for the permitting front counter; answering telephone calls and responding to emails; receiving and greeting visitors to the department/office and providing information to or referring callers and visitors to appropriate personnel; performing data entry functions; copying forms and packets and distributing them to customers as requested; filing permits as needed; responding to citizen questions and comments in a courteous and timely manner; communicating and coordinating effectively with others; assisting department and County staff as required; and participating in the Emergency Operations Center when activated. This position is also responsible for helping the public with applying for and obtaining zoning permits.

Minimum Qualifications

Minimum Education - Position requires a high school diploma (or GED), supplemented with two (2) or more years work experience in a related field or any equivalent combination of experience and training which provides the knowledge, skills and abilities necessary to perform the work.

Minimum Qualification - Experience and knowledge of engineering, surveying and construction terminology as well as working knowledge with deeds, plats and mapping. The ability to perform work with speed, accuracy, and attention to detail while effectively communicate with the public is essential.

Knowledge, Skills and Abilities

This position requires the ability to quickly learn the permitting process, including how to use the County's permitting and mapping software. The successful applicant must be well organized, customer service oriented, able to work as a productive member of a larger team, possess extremely good technical and nontechnical communication skills; and possess research capabilities.

The successful applicant must also have relevant experience and possess direct administrative knowledge including expertise utilizing Microsoft Excel, Word, and Outlook software. This position requires the ability to interact well with staff, other agencies, and the public; and be knowledgeable regarding federal, state, and local zoning and planning laws, regulations, policies, and procedures that are relevant to the work area. Knowledge of deeds, plats, mapping systems, permitting software, the County tax map system, and FEMA Flood Hazard Base maps is preferred. This position requires the ability to work independently with minimal supervision while performing a wide variety of duties and responsibilities with accuracy and speed under the pressure of a multi-line phone system.

Must have a minimum of 2 years of experience in zoning/planning or a related field, or any equivalent combination of experience and training, which provides the knowledge, skills, and abilities necessary to perform the work. Must have a valid driver's license with the ability to obtain a South Carolina license upon acceptance of the position is required.