9-1-1 Public Safety Telecommunicator I (TT-8.25)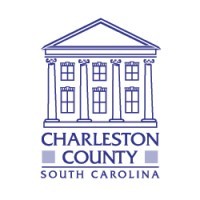 Charleston County
North Charleston, SC, USA
Posted on Saturday, July 1, 2023
Description

Charleston County Consolidated 9-1-1 Center is looking for individuals with strong customer service skills wanting to serve their community. Emergency Communications/9-1-1 is a challenging, yet gratifying career. Make a difference and earn a competitive income and excellent benefits package working in a fast-paced, public safety environment. No experience necessary. Our Public Safety Telecommunicators I average $50,000 per year after two years of employment. Come Save Lives With Us!

Additional information about this position and Charleston County Consolidated 9-1-1 Center can be found by visiting http://workfor911.com/

HIRING HOURLY: $20.62 or higher based on experience.

Increase to $21.86 upon successful completion of training.

We ask that you only apply for a position once during this time period.

OPEN UNTIL FILLED – APPLICATION REVIEW BEGINS IMMEDIATELY





Duties and Responsibilities

Duties and Responsibilities:

Charleston County Consolidated Emergency Communications Center Public Safety Telecommunicators receive, and process incoming emergency, non-emergency, and administrative calls and dispatch calls for service to law enforcement, fire agencies and emergency medical services.

Shift Requirements:

Public Safety Telecommunicators work 8.25-hour day (5:45 am - 2:00 pm), midday (1:45 pm – 10:00 pm) or night shifts (9:45 pm – 6:00 am) as assigned on four consecutive shifts followed by two days off. Public Safety Telecommunicators are expected to work nights, weekends, holidays and all scheduled and unscheduled overtime. This schedule may be different during classroom and on-the-job training. Employees are expected to report to work as called upon during emergencies and be prepared to stay during the duration of the event.

Minimum Qualifications

Non-Negotiables:

Must have a positive attitude and excellent verbal and written communication skills. Must be able to communicate well to a diverse group of people.

Able to work scheduled and unscheduled overtime (Our staff works several hundreds of hours of overtime a year)

Must be willing to work an assigned 8.25-hour shifts either day, midday or night shift, including weekends, and holidays

Employees are assigned to a shift after completing required classroom and on-the-job training

Able to report to work as instructed during emergency situations and be prepared to stay during the duration of the event




Minimum Qualifications

Must be 18 years of age or older by date of hire

Have a High School Diploma or equivalent

Must be a US citizen, permanent resident, or possess an Employment Authorization Document (EAD)

Demonstrate the ability to type a minimum of 35 words per minute (WPM) or 10,500 keystrokes per hour (KPH)

Complete computer aptitude test and applicant performance assessment

Must have no felony convictions; no current driving suspensions misdemeanors will be evaluated on a case-by-case basis and disposition information must be provided

Pass a background investigation including driving record, employment history, employment, education, and training verification, illegal conduct (drug use, etc.), and reference check

Pass a pre-employment physical and psychological evaluation

Be able to successfully complete Level IV CJIS Security Awareness Training within 6 months of date of hire and maintain the certification.