Office Services Supervisor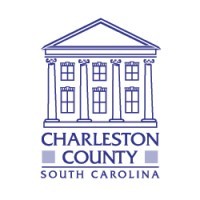 Charleston County
People & HR, Operations
North Charleston, SC, USA
Posted on Saturday, May 13, 2023
Description

This position will provide delivery of U.S. postal and interoffice mail to departments within Charleston County Government, supervise mail room staff, and assist manager with daily operations.

$37,897 – $49,649 (Estimated Annual Salary)



OPEN UNTIL FILLED – APPLICATION REVIEW BEGINS IMMEDIATELY

Duties and Responsibilities

Duties include: providing two mail runs each day, sorting mail by departments, delivering mail to the postal processing facility, operating postage machine and assisting with various mail center functions and performs other related duties as needed. This primary focus of this position will be to supervise the daily mail room operations and staff.

Minimum Qualifications

Minimum Education – High School Diploma (or GED), Associate Degree (preferred)

Preferred – 6 months of related job experience which includes but is not limited to mail room environment. Prior supervisor experience, strong communication skills

Knowledge, Skills and Abilities

Physical Requirements: Must be able to consistently lift 50 lbs., constant standing, walking, picking up and lifting heavy mail bags or baskets.




A valid S.C. driver's license and clean driving record is required. A SLED background check is required for successful candidates.