Consolidated Dispatch Center Recruiter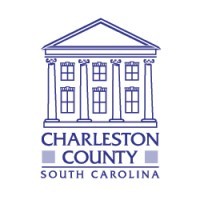 Charleston County
People & HR
North Charleston, SC, USA
Posted on Thursday, May 11, 2023
Description

Charleston County Consolidated 9-1-1 Center is looking for a charismatic, community-involved individual with public safety experience to coordinate and administer the department's recruiting and hiring process. Come Save Lives With Us!

Charleston County Consolidated 9-1-1 Recruiter coordinates and administers the department's recruiting and hiring process. This position also serves as an HR liaison for the department. This is an essential position required to participate in department activations in emergency events.


HIRING SALARY: $22.85 – $29.95


OPEN UNTIL FILLED – APPLICATION REVIEW BEGINS IMMEDIATELY

Duties and Responsibilities

Coordinate and administer the Consolidated 9-1-1 Center employment process. Advertise for vacant positions internally and externally, pre-screen candidates, conduct interviews, and schedule hiring assessments.
Coordinate and administer the Consolidated 9-1-1 Center recruitment process including marketing and attending events to recruit qualified applicants.
Work with the People Operations Manager on the department's recruitment plan and analysis.
Coordinate and administer onboarding for new employees for the department.
Coordinate and administer the hiring for youth employment programs for the department
Serve as an HR liaison for the department by processing HR changes, answering employee questions, and communicating HR policy and procedure information.
Coordinate and prepare for special events for the department.

Minimum Qualifications

Non-Negotiables:

Must have a positive attitude, proven leadership experience, and excellent verbal and written communication skills. Must be able to communicate well to a diverse group of people.
High school diploma or GED required; An Associate's Degree in a human resource related field is preferred.
Able to report to work as instructed during emergency situations and be prepared to stay during the duration of the event
Must be 18 years of age or older
Must be a US citizen, permanent resident, or possess an Employment Authorization Document (EAD)
Must have no felony convictions; misdemeanors will be evaluated on a case-by-case basis
Pass a background investigation which will include driving record, employment history, education, training verification, illegal conduct (drug use, etc.), credit check, and reference check
Pass a pre-employment physical and psychological evaluation
Be able to successfully complete Level IV CJIS Security Awareness Training and complete NCIC certification within 6 months of date of hire; must maintain the certification.

Knowledge, Skills and Abilities

Create positive energy in both individuals and groups to build high morale and group commitments to goals and objectives.
Demonstrate sound time-management skills by effectively and efficiently organizing, prioritizing, and completing multiple assignments in a timely manner.
Safeguard confidential information and use it or disclose it only as expressly authorized or specifically required in the course of performing specific job duties
Establish and maintain effective working relationships.
Interact effectively, professionally, tactfully with the general public, all participating user agencies, Consolidated 9-1-1 Center staff and County employees.
Establish clear, open-minded, trustworthy, bias-free and customer-focused communication to ensure a welcoming and inclusive environment.
Understand and internalize the importance of seeking resolution to problems and concerns by bringing them to the direct attention of supervisor in a timely manner.
Demonstrate the vision, mission, values and expected behaviors of Charleston County, the Public Safety Directorate, and the Consolidated 9-1-1 Center.