SW Collections Supervisor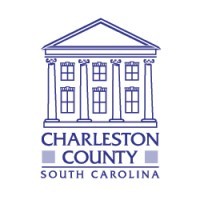 Charleston County
People & HR, Operations
Charleston, SC, USA
Posted on Saturday, May 6, 2023
Description

Supervise 25 employees, 9 equipment operator's and 16 construction/maintenance workers in the collection of solid waste materials that are brought into each of our 8

sites throughout Charleston County area;

HIRING SALARY RANGE: $57,324 - $75,119 (Estimated Annual Salary)

OPEN UNTIL FILLED – APPLICATION REVIEW BEGINS IMMEDIATELY

Duties and Responsibilities

* supervise operators in the collections of recyclable products, which consist of paper, newspaper, magazines, glass bottles, cans, and plastic bottles; monitor the 6 drop site trucks to ensure that the 60 containers are emptied daily;

* supervise site attendants in the collections of household hazardous chemicals, that are brought into the sites making sure that they are placed in the proper container's for pickup and that they are properly maintained with enough employees 6 days a week(40 hours), including a Saturday rotation, and through some holidays;

* directly involved in the training of all new employees in the proper operation of equipment in a safe and proper manner; reporting any accidents that may occur, make sure it is done properly and filed in an orderly fashion;

* ensuring that all equipment is in working order and making sure that all preventive maintenance schedules for every vehicle is met;

* make sure all driver's fill out their daily report sheets and turn them in at the end of the day;

* this sheet records pm daily hours as well as pm due hours, mileage, truck data #, and any problems that the driver may have noticed.

* Additionally, Supervisor will be required to cover drivers assignments as needed.

Minimum Qualifications

* Position requires a high school diploma (or GED), supplemented with two (2) or more years of supervision experience.

* Preferred, Associate's Degree with or at least 4 years of experience in the field of solid waste, household hazardous chemicals, and heavy equipment knowledge.

Knowledge, Skills and Abilities

* Applicant must have solid waste knowledge in dealing with all areas of the collection of waste, and household hazardous chemicals; (heavy equipment trucks;

* preparing schedules and payrolls; map reading; SCDOT and OSHA regulations;

* basic computer skills in creating forms; send, receive, and store information, etc.).

* Ability to work with the public solving problems, communicating, listening, and dealing with all types of personalities.

* Applicants must possess no less than a valid permit SC Commercial Driver's License (CDL) Class B.

* If considered, a permitted driver would be required to obtain their valid CDL within 6 months, their probation period.