Program Administrator (ADSAP)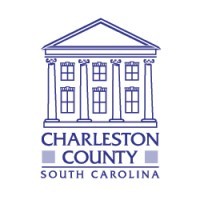 Charleston County
North Charleston, SC, USA
Posted on Saturday, May 6, 2023
Description

Seeking a dynamic leader for a Program Administrator position in a large substance use disorder treatment agency. This position oversees services in the Alcohol and Drug Safety Action Program (ADSAP) at Charleston Center including both intervention and Level 1 treatment services. Problem-solving, critical thinking and ability to communicate effectively with internal and external customers highly desired.




Hiring Hourly Range: $27.56 - $29.25


OPEN UNTIL FILLED – APPLICATION REVIEW BEGINS IMMEDIATELY

Duties and Responsibilities

Clinical and Administrative oversight and management of the substance use disorder treatment services including facilitating clinical services as necessary;
Supervision of clinical staff and related human resource functions;
Continuous Quality improvement (CQI) and ongoing program development;
Ensuring adherence to various regulatory and accrediting bodies (CARF, DHEC, DSS, DAODAS, Medicaid, etc.);
Providing opportunities for the professional growth of clinical staff;
On-call for program and agency needs;
Attendance at regional and statewide ADSAP Meetings.
Collaboration with other internal and external clinical service and behavioral health programs;
Utilizing electronic health record and software;
All duties associated with being an Essential County Employee during periods of emergency (assisting with evacuations, assisting at community shelters, etc.).

Minimum Qualifications

Position requires a Master's Degree in Psychology, Counseling, Social Work, or a related field, supplemented by at least 5 years of experience in counseling/case management or as a Program Supervisor.

Knowledge, Skills and Abilities

Must obtain an APSC Alcohol and Drug Counselor (ADC) credential within 3 years of hire;
South Carolina licensure in professional counseling, addiction counseling, or social work highly preferred;
Knowledge of ADSAP requirements preferred.
Previous experience as a supervisor and/or possession of the ADC credential or Clinical Supervisor credential is highly preferred.
Knowledge of MAT and several practiced therapies and counseling techniques, particularly those that are evidenced based, is required;
Excellent interpersonal, written/verbal communication and computer skills are essential;
Must possess a valid SC driver's license.