Paramedic (Part-Time)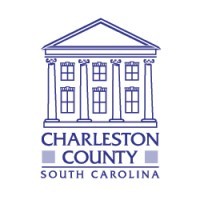 Charleston County
North Charleston, SC, USA
Posted on Saturday, May 6, 2023
Description

Charleston County is an EMS system that relies on Innovation, Trust, Compassion, Respect and Dedication to provide exceptional customer service to our community. If you have the commitment to help others and want to have a career that makes a difference, now is your opportunity to join one of the finest EMS departments in the nation. Charleston County EMS offers a variety of work schedules that are both static and dynamic. In our normal schedules, forced overtime is not used; although in times of disasters or high public demand, schedules and obligations may change.

The motto of Charleston County EMS is "We Care". The ability to provide excellent medical care with empathetic and compassionate customer service under pressure is an expectation of the department as well as our community of citizens and visitors.

The application should be filled out completely and all required certifications and documents should be uploaded/attached to the application.

Candidates who accept an offer of employment will be required to attend every day of the orientation class. New Hire Orientation Class will be held on weekdays from June 2, 2023 until June 8, 2023.

APPLICATION DEADLINE OF: SUNDAY, MAY 28th, 2023; APPLICATION REVIEW BEGINS IMMEDIATELY




Duties and Responsibilities

Candidates must be able to: drive an emergency vehicle, have a valid driver's license, and good driving record; have excellent communications skills (in person, over the radio/telephone, and written); work varying shift schedules including day shift, night shift, hybrid shifts including weekends and holidays; perform a wide variety of duties with accuracy and speed under pressure; provide patient care to the respective certification level; follow safety protocols and perform in a safe manner; able to understand navigation equipment and tools, including maps, and be able find locations within our response area; perform calmly in emergency situations; and other related duties as assigned.

Minimum Qualifications

Minimum Qualifications:

Required certifications and licensure:
Ability to possess and maintain a South Carolina Paramedic certification BLS (AHA or ASHI) ACLS (AHA or ASHI)
ICS course certifications 100, 200, 700 and 800 (Required within 3 months of hire)

Candidates must also provide the following:

Copy of a High School Diploma or GED (College Degree or Transcript may be used)

Knowledge, Skills and Abilities

Knowledge must include but is not limited to: laws and regulations of US DOT, FCC, DEA and SCDHEC in regard to the practice of emergency medical services, vehicle extrication and rescue principles, patient stabilization, medical terminology, and defensive driving techniques. Providers are responsible for providing patient care up to the level of their certification. All employees are responsible for communicating appropriately, ensuring the readiness of vehicles and equipment, maintaining uniforms and stations, attending training, and following safety and medical guidelines.