Stormwater Project Manager I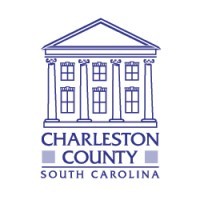 Charleston County
Operations
North Charleston, SC, USA
Posted on Friday, April 28, 2023
Description

Charleston County Public Works Department is looking for a highly motivated, qualified individual to join our team! We offer competitive salary, great benefits package, paid holidays, vacation, and sick leave. Working for Charleston County allows you to achieve the work life balance you have been looking for!

The principal function of this position is to conduct engineering design reviews, perform project management activities, engineering design, and provide technical assistance to the management and administration of the Stormwater MS4 Program.




HIRING SALARY RANGE: $80,579 to $90,716 (Estimated Annual Salary)


OPEN UNTIL FILLED – APPLICATION REVIEW BEGINS IMMEDIATELY

Duties and Responsibilities

Duties include:

Project Management:

Evaluate watersheds for project feasibility by performing site evaluations, data research, engineering analysis.
Perform project management of feasible projects including easement acquisition, citizen coordination, design, cost estimates, permitting, development of bid packages, and construction management.
Oversee project development, including determining the scope of projects, reviewing proposed design, negotiating consultant scope and design fees, and participating in public meetings.
Manage engineering consultants by providing guidance on design issues during project development and construction.
Attend meetings to effectively communicate project status to management, the County Administrator, elected officials, stakeholders, and the citizens of Charleston County.

Stormwater MS4 Program:

Review construction plans and stormwater calculations for Charleston County and various local governments for compliance with the stormwater management regulations and good engineering practices.
Implement more effective water quality programs such as sediment control during construction, post-construction BMP inspections, education on BMP maintenance, and targeting non-point source pollution.
Provide support to other engineers, project managers, inspectors, and admin staff as needed.
Review plan submittals to ensure applicable Federal, State and Local standards are met.

General:

Coordinate with contractors, County field operations, Asset Management, stormwater inspectors, consulting engineers, surveyors, utility representatives, and other officials to gather and disseminate information and maintain records necessary to satisfy public improvement requirements.
Respond to citizen's inquiries regarding drainage issues, maintenance, or permitting.
Attend meetings, conferences, workshops and training sessions and reviews materials to become and remain current on the principles, practices, and new developments in assigned work areas.
Serve on engineering consultant selection boards and as a technical resource on committees, task forces, and related groups.
Designated to report to work during hazardous weather or emergency conditions.


Minimum Qualifications

Minimum Education/Qualifications: Bachelor's Degree in Civil Engineering or related field with a minimum 7 years of progressively responsible experience in stormwater management, engineering, and project management, or any equivalent combination of experience and training which provides the knowledge, skills, and abilities necessary to perform the work; Licensure as a Registered Professional Engineer is preferred. Must be skilled in reading, analyzing, and interpreting construction drawings, stormwater Hydraulic and Hydrological calculations, technical reports, specifications, and regulatory documents. CAD, GIS, and Stormwater modeling experience are complimentary to the position.